Get Started with Recognition, Rewards, & Team Engagement!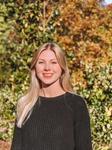 Updated by Sydney Davis
This online community provides a streamlined way to recognize colleagues, earn and redeem rewards, share knowledge & what's working, and engage together in a variety of ways.
Here's how to get set up – contact support@cooleaf.com with any questions!
Get Started Guide
Frequently Asked Questions
What are core values?
Core Values help guide all that we strive for on our platform. All recognitions, awards, and activities help us drive toward our organizational goals and keep us rooted in our values. Use "tags" in posts and recognitions to tie activity back to core values, then filter content on the Home, Teams, Awards and Activities pages to view activity around that tag/value!
What are points, and how do I earn them?
Reward points are what you receive for great work and team activity engagement, and are redeemable for a variety of gift cards, merchandise, company swag, and more!
Here's a breakdown of how points work on our platform:

Doing Awesome Work - we value action and getting things done. Different types of recognition for great work includes Peer-to-Peer Recognition, Manager Awards, Celebrations (work anniversaries, birthdays, etc.), or Performance-Based Awards for meeting team goals.
Participating in Activities – some challenges or events may be identified with a number of points that you are eligible to earn based on attending or completing specified tasks.
Completing Surveys - some surveys will award points upon completion. This allows you to be given points for your honest and anonymous feedback.
When will I receive my points?
Points for challenges and events immediately add to your points balance. Points from awards and recognitions each day are automatically distributed to your balance every evening. View a summary of your points earned and spent by navigating to the dropdown arrow by your profile picture in the top right-hand corner of the platform and selecting Rewards History.
How do I redeem awards?
Congrats on earning rewards points! Simply follow these steps to redeem your points for something great!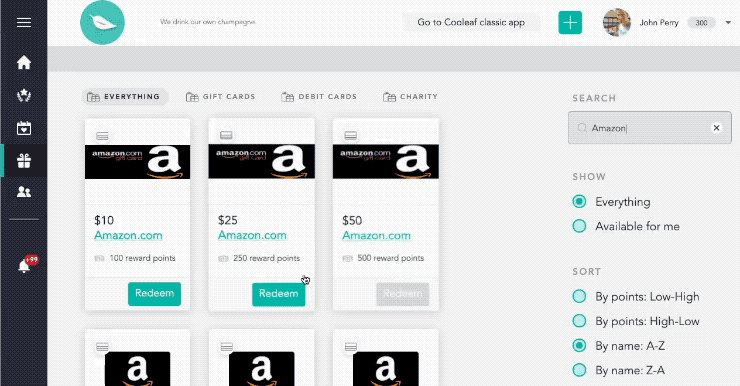 How do I make a recognition special?
Make your recognition special by making it timely, specific, and by tying it back to one of the company's core values. Then, consider adding an emoji, video, picture, or GIF to jazz it up!
How often should people give out recognitions?
Think of giving recognitions as giving a deserved shout-out with ripple effect implications. Not only will that person receive public attention for the great work he or she did, that attention will motivate others to perform and show up for the efforts of the team as well. Plus, the recipient gets a small "something" tangible in the way of points that they can later redeem toward something personally meaningful.
While there's no magic formula, consistent recognition across team members keeps engagement and momentum strong as well as self-reinforcing!
What is the quickest way to give a recognition?
Recognizing teammates is easy through the web platform and mobile app, and even possible through your team's communication tools like Slack or Teams, if available!
More questions? View our extensive Support Center here or contact support@cooleaf.com.
Give us feedback to help us improve! Rate this Article