Microsoft Teams Cooleaf App
Microsoft Teams Cooleaf App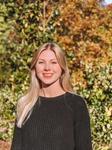 Updated by Sydney Davis
You can access all the exciting features of Cooleaf right from your MS Teams app. Cooleaf can be accessed by clicking on the icon in the left navigation bar.
The Cooleaf MS Teams app will look very similar to the Cooleaf web app, but your navigation bar will be located at the top, instead of the left hand side now.
ADMINS & MANAGERS: HR & Manager Panels are not available on the MS Teams app. Please use the web app to access those features.
Home Page
Notifications and Surveys can be found on the top right hand corner, under your points.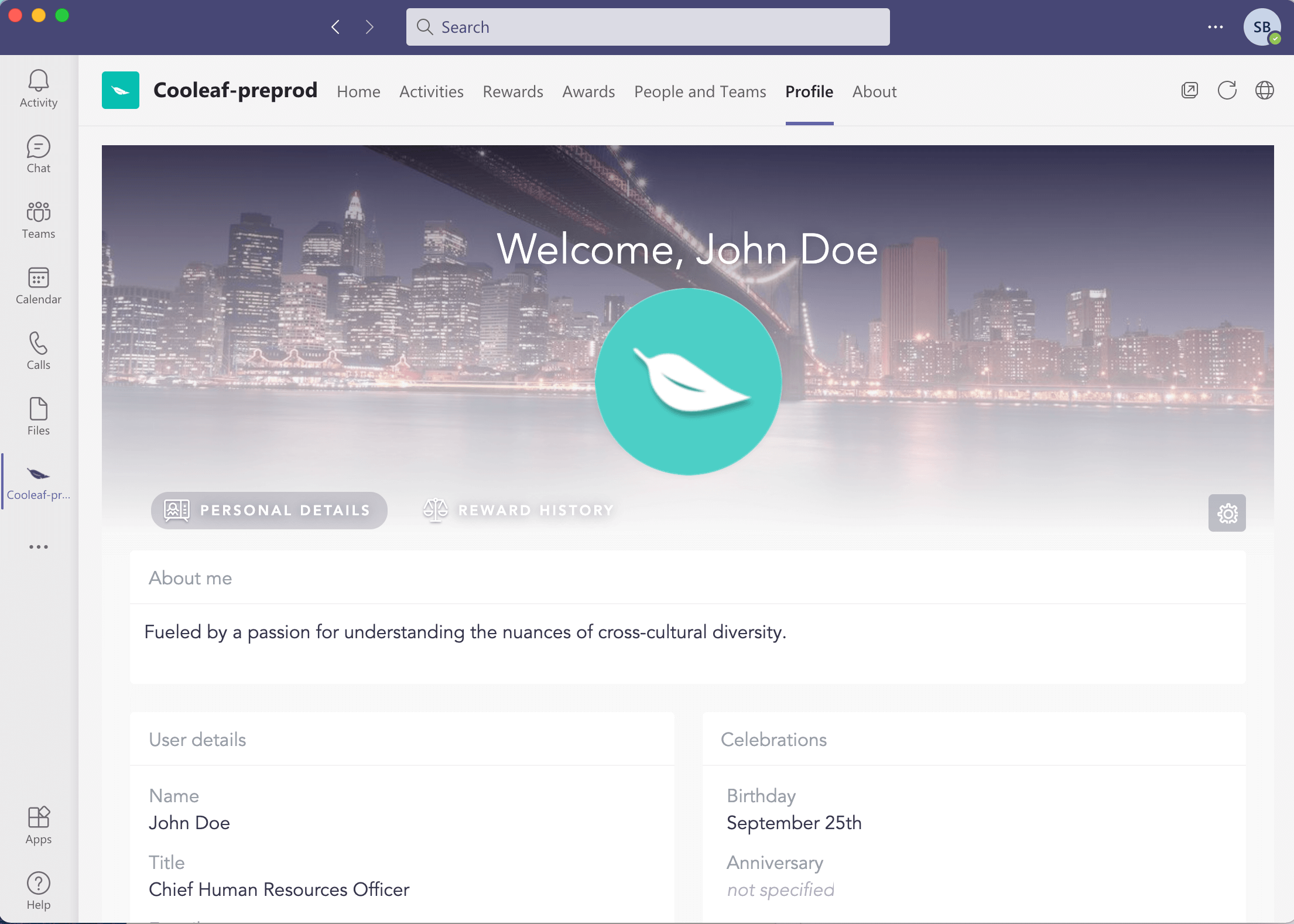 Profile
Your 'Person Details' and 'Reward History' can be viewed on the 'Profile' page.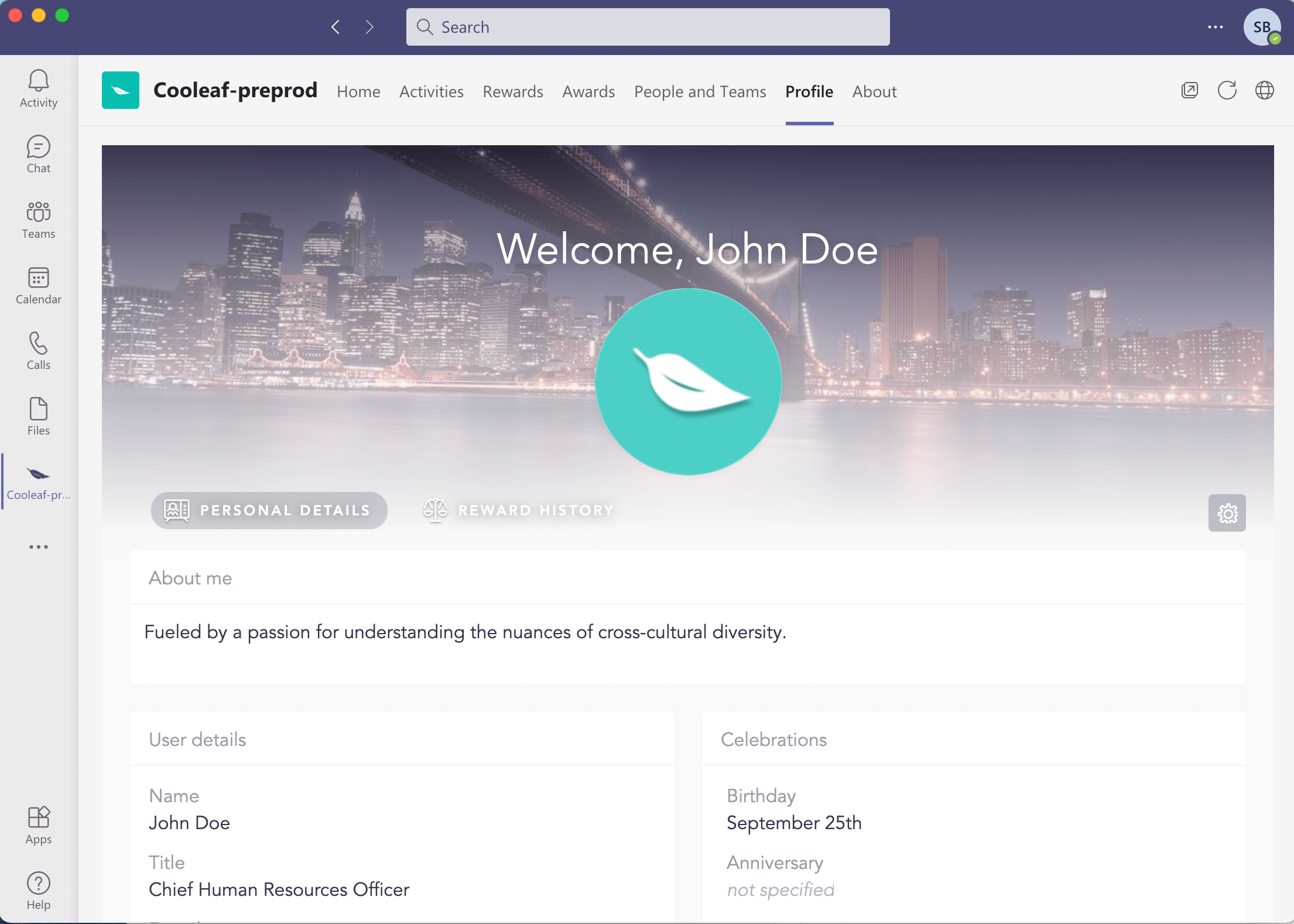 Activities
The events and challenges available to you can be found on the 'Activities' page.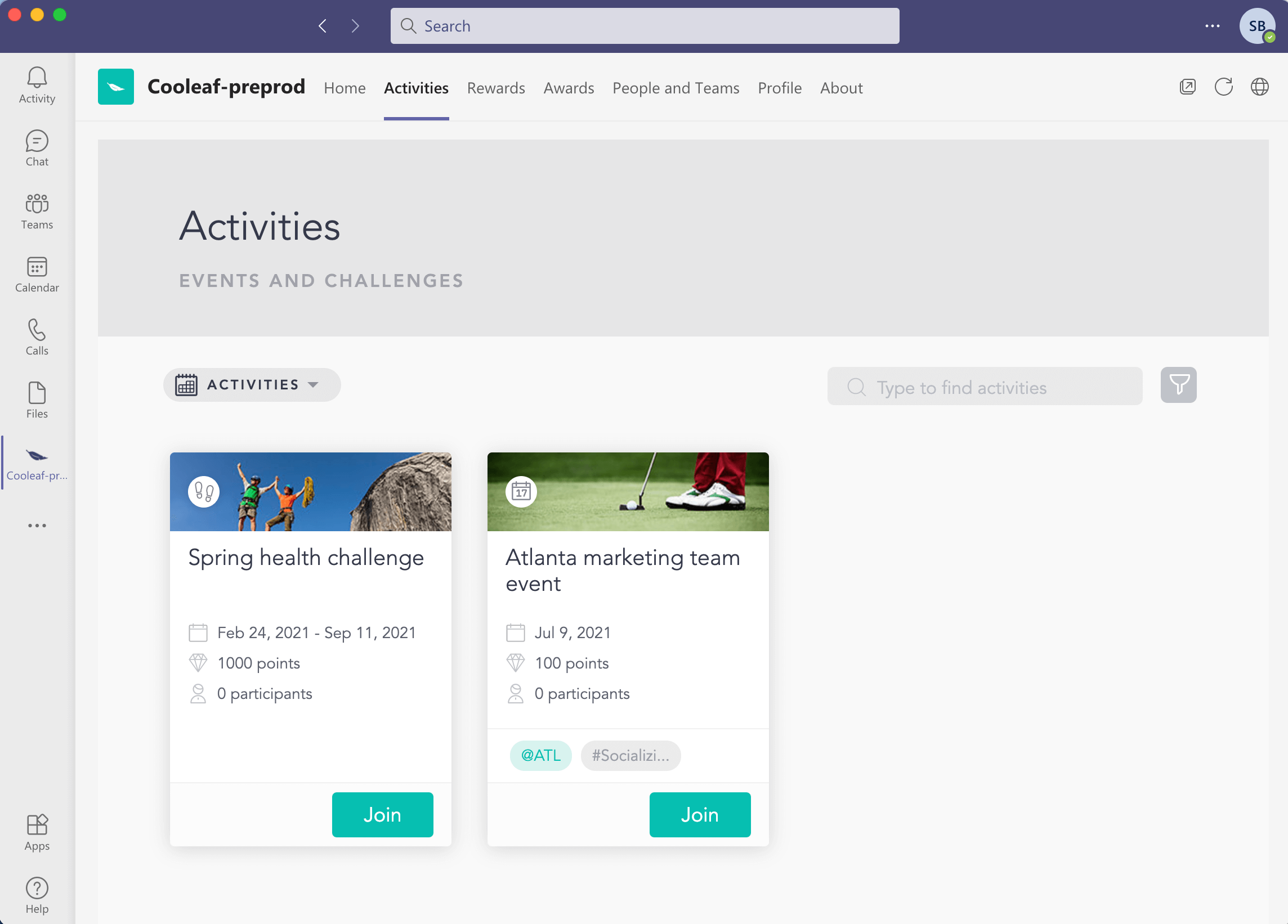 Rewards
You can use your points to redeem for rewards by clicking on the 'Rewards' page. All the same rewards that are available to you on the web app can be located here.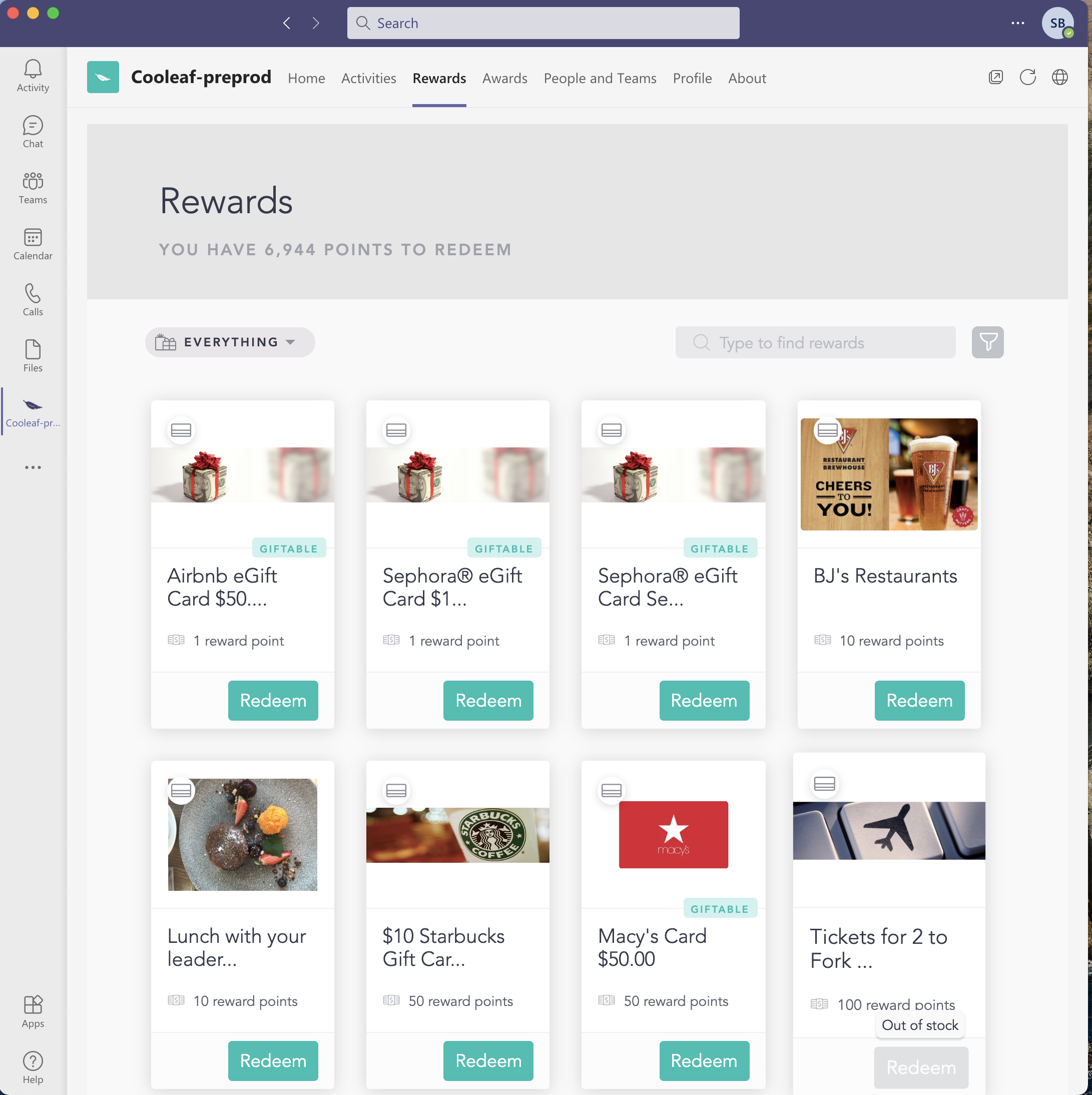 Awards
Your company's awards can be found on the 'Awards' page. Here you can find out more about your company's core values and how to earn points for living out those values.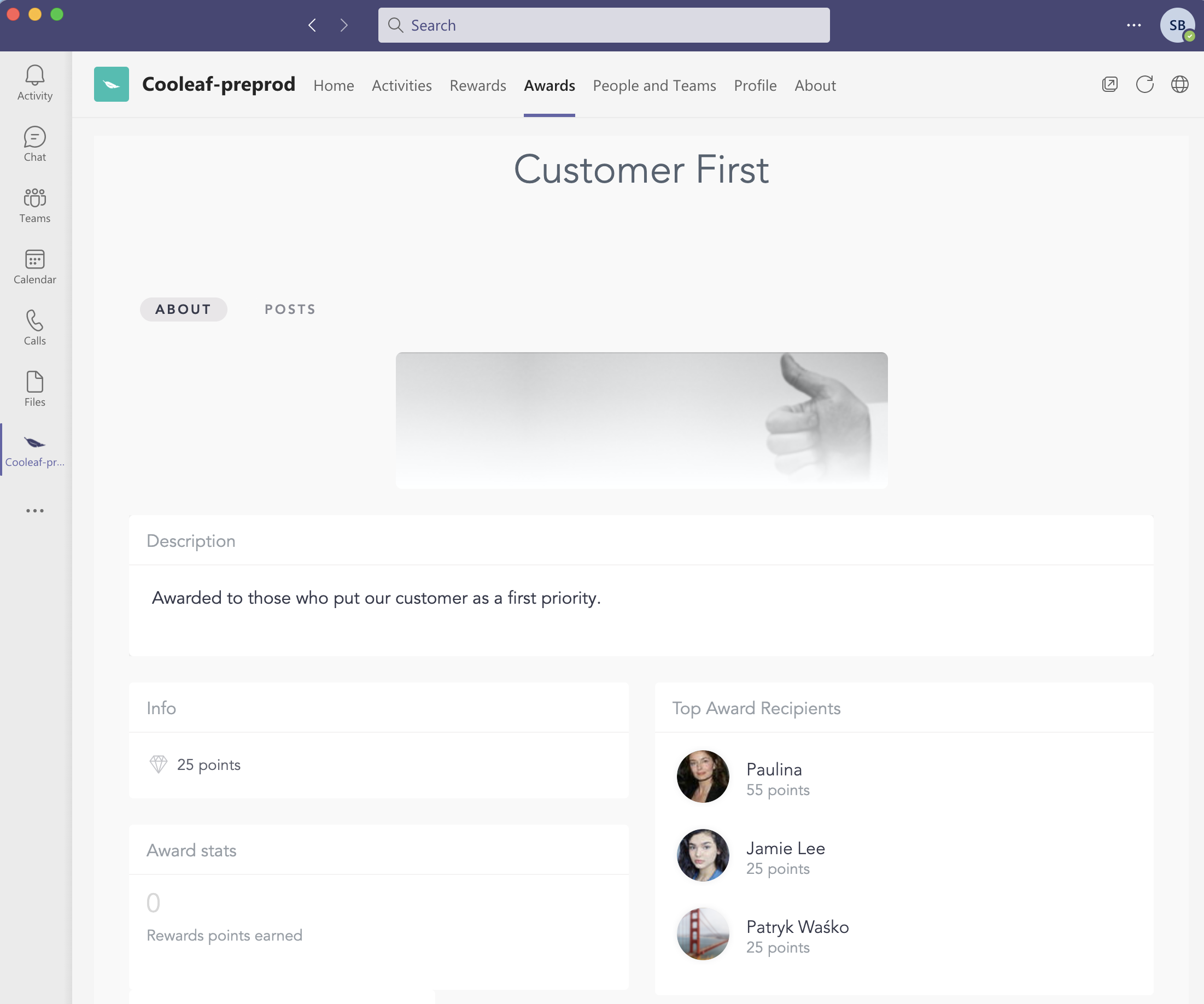 People and Teams
Your company's directory can be found on the 'People and Teams' page. You can also view which teams you are a part of and the activity on those teams.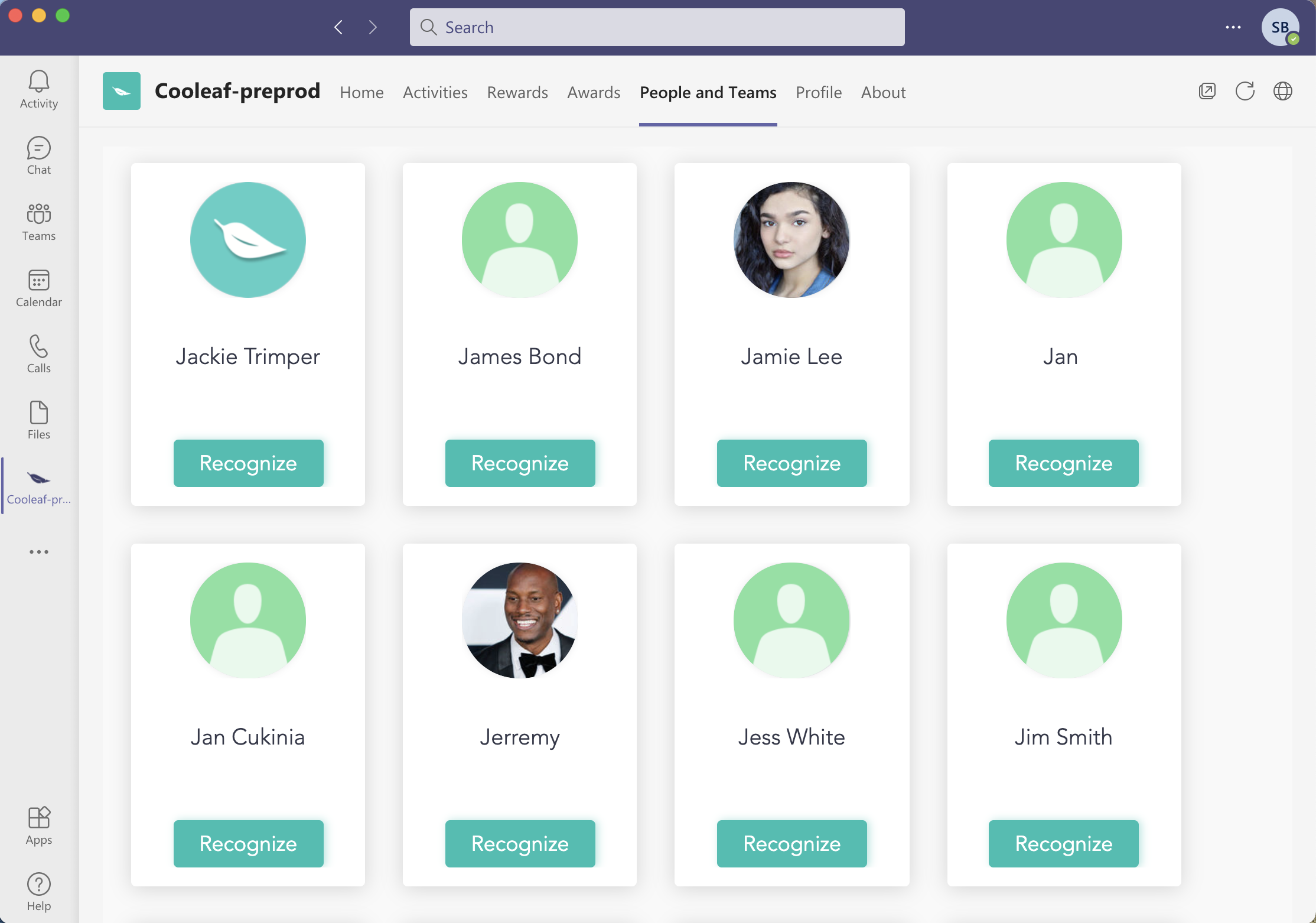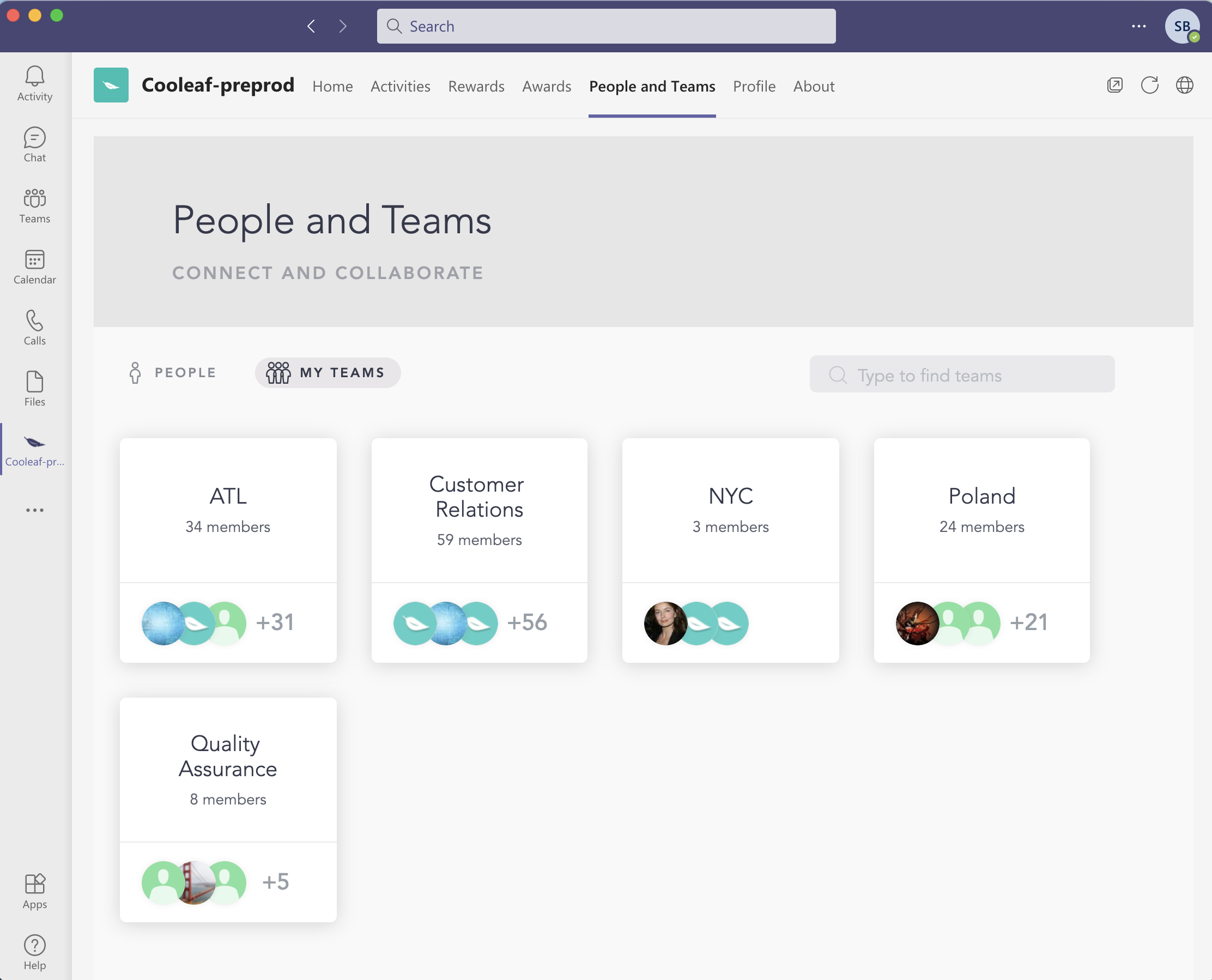 Give us feedback to help us improve! Rate this Article