Discovering Discussion Groups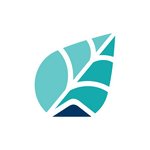 Updated by The Cooleaf Success Team
Cooleaf Discussion Groups are where you can foster connections, engage in meaningful conversations, and create a dynamic community right within the platform. From Employee Resource Networks to Passionate Pet Enthusiasts, our Discussion Groups provide a dedicated space for interactions, knowledge-sharing, and even some lighthearted fun - all conveniently accessible in one place.
At Cooleaf, we believe that meaningful conversations and connections are the foundation of a thriving community. Join our Discussion Groups and become a part of something exciting today!
Discovering Discussion Groups
To access the Discussion Groups created by your organization, head to the Community page through the left navigation menu. Once there, click on the "Discussion Group" tab. On mobile devices, find the Community page and then use the dropdown menu to navigate from the People page to the Discussion Group page. 👥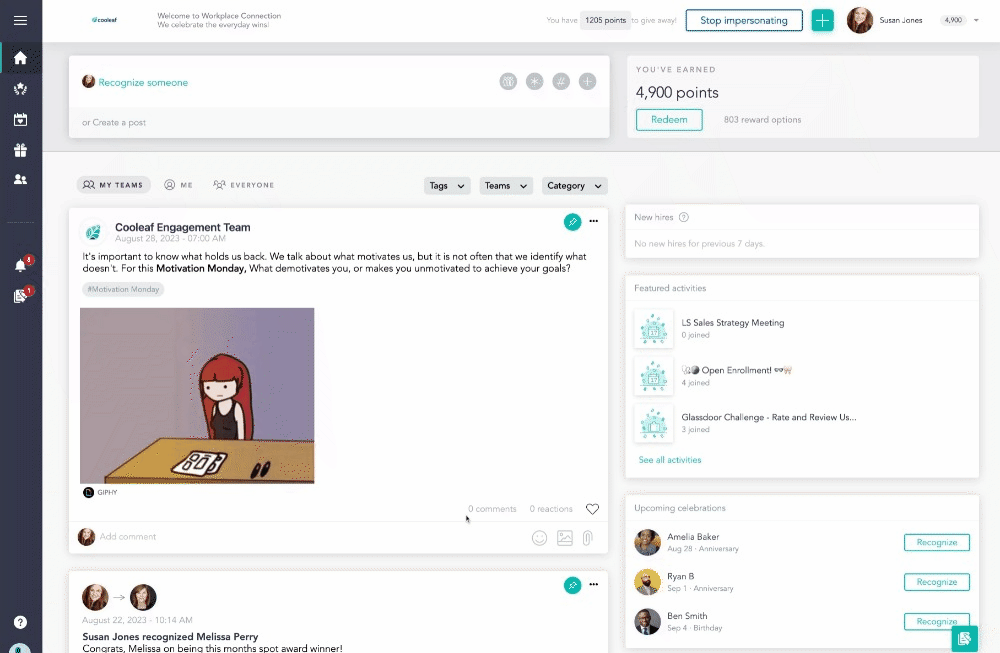 Engage and Connect
We encourage you to join and engage with the Discussion Groups that align with your interests, passions, and hobbies. With a variety of groups catering to different topics, you can contribute your thoughts to meaningful conversations or find a place to unwind with lighter discussions. To ensure the best experience, we recommend visiting the Discussion Groups you've joined at least once a week, or whenever you feel the urge, to ensure you don't miss out on the dynamic discussions taking place at your organization.
When you're on a Discussion Group page, you can gather more information about the group by checking out the list of participants, a brief description of the group's purpose, and the details of the group coordinator, in case you have any questions.
Joining a Group
Participating in a Cooleaf Discussion Group is a breeze. Look for the 'Join' button on the right side of the group you're interested in. You'll need to join a group before you can contribute to its discussions. Once you're a member, you can share your thoughts by posting and engaging with content through likes ❤️ and comments 💬. If on the mobile app, navigate to the Info tab at the top after accessing the Discussion Group you're interested in.
Accidentally joined a group you're not interested in? No worries! Follow the steps below to leave the group.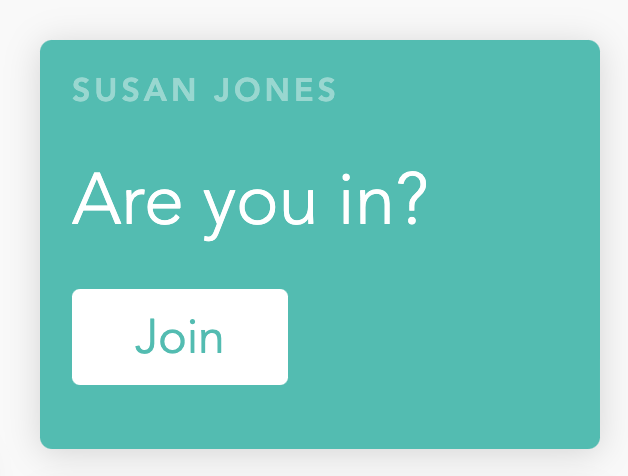 After you've joined a group, you will be able to receive notifications any time new content is contributed!
Sharing Your Insights in a Post
Creating a post within a Discussion Group is a straightforward process. If you're a member, you'll see the 'Add post' button. Click on it and craft your post using links, formatting tools, or attachments, just as you would with any other platform content. If you need to edit your post after it's published, you can easily do so using the three dots, similar to how you'd edit any other content or recognition on the platform.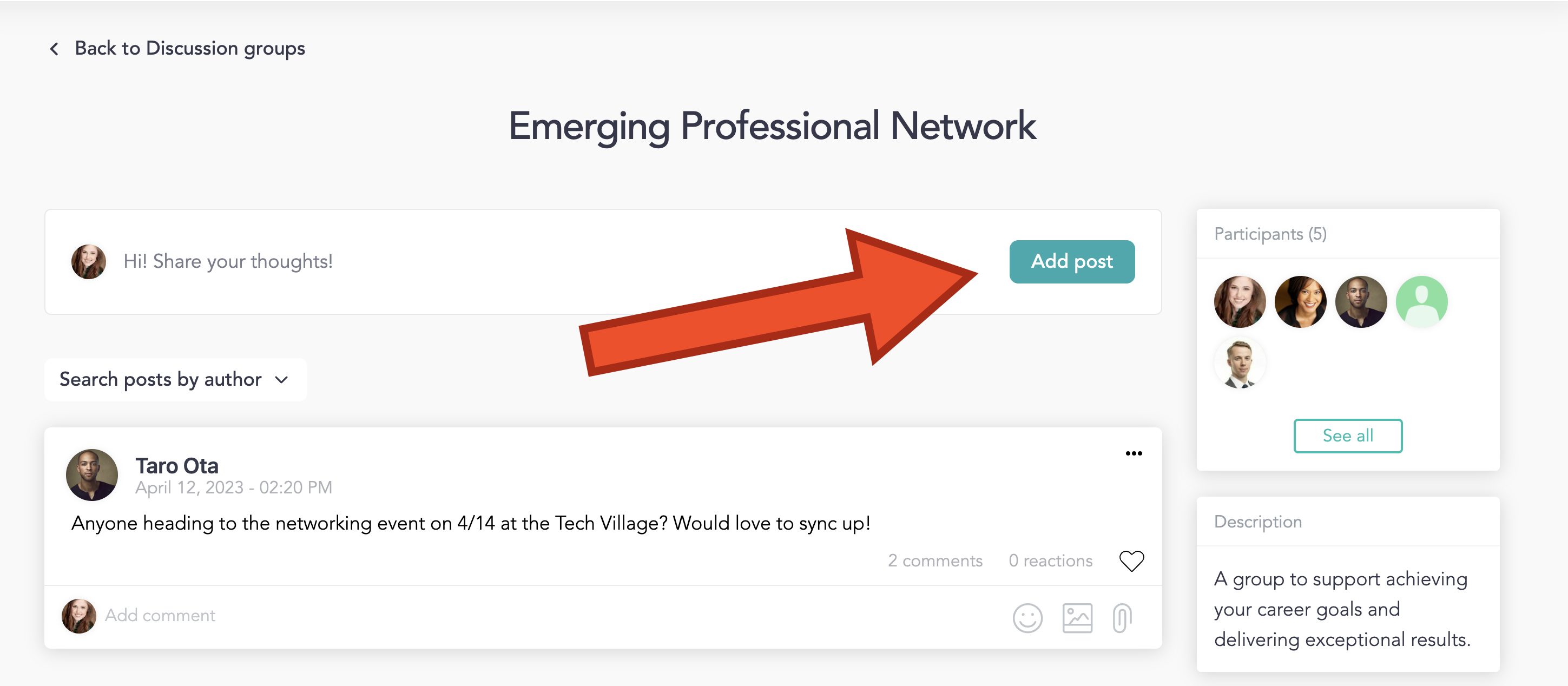 Exiting a Group
Changed interests or accidentally joined a group? Not a problem. To leave a group, simply use the 'Leave' button located in the bottom right corner of the menu. On the mobile app, find the 'Leave' option by navigating to the Info tab within the Discussion Group.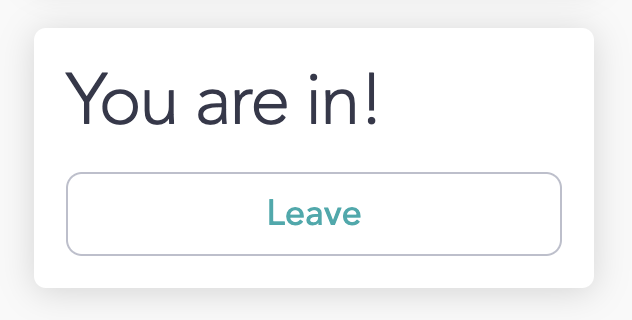 Suggesting New Groups
Don't see a Discussion Group that aligns with your interests? Want to contribute to a conversation that doesn't exist yet? Reach out to your Cooleaf administrator! All Discussion Groups are managed and added by your Admin and Leadership team. If you'd like to propose the addition of a new group, don't hesitate to get in touch. Uncertain about who to contact? Reach out to our support team at support@cooleaf.com, and they'll guide you in the right direction.
---
Help us Enhance our Support Articles! ⬇ ⬇ ⬇
If you found our article helpful and informative, please give it a 😍 rating. Your positive feedback fuels our efforts to provide excellent assistance. If you believe there's room for improvement, feel free to rate it with a 😐 or 🙁 and provide detailed feedback. Your insights are invaluable in helping us create even better content for you in the future. Thank you for contributing to our continuous improvement!
Give us feedback to help us improve! Rate this Article