Cooleaf Gifting Guide (Admin)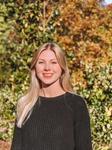 Updated by Sydney Davis
As a manager, there are a variety of ways to utilize the Cooleaf platform as an opportunity to show appreciation in the form of gifting.
Give Digital Gift Cards, Branded Apparel, Merchandise, and Experiences to Employees, Contractors, or Clients

First, contact your Cooleaf Customer Success Manager or support@cooleaf.com to set up a gifting budget and special "Award Category" for this initiative or visit this HelpDoc to do it yourself!
Next, navigate to the Rewards page in Cooleaf, where you'll find our catalogue of reward options.
Items that are available for gifting are marked with a light green 'Giftable' label on their image.

You can also search for 'Giftable' e-gift cards by using the filter on the right side of the screen marked 'Giftable'. Once you select that filter, your feed will show you gift options that you can send to someone.

Click the 'Redeem' button on the Reward option you've selected. You'll then be redirected to a new screen, where we'll ask whether you want to redeem the reward for yourself and 'Keep it' or if you'd like to send it to someone and 'Gift it'.
To gift the reward to an employee or client, select 'Gift it'.
Once you select 'Gift it,' you'll be asked whether the recipient is within the organization (an employee within your organization's Cooleaf platform) or outside the organization (a client, partner, contractor, or otherwise).
If you select 'Inside the Organization', you can select a name from the drop down list of users within your Cooleaf platform.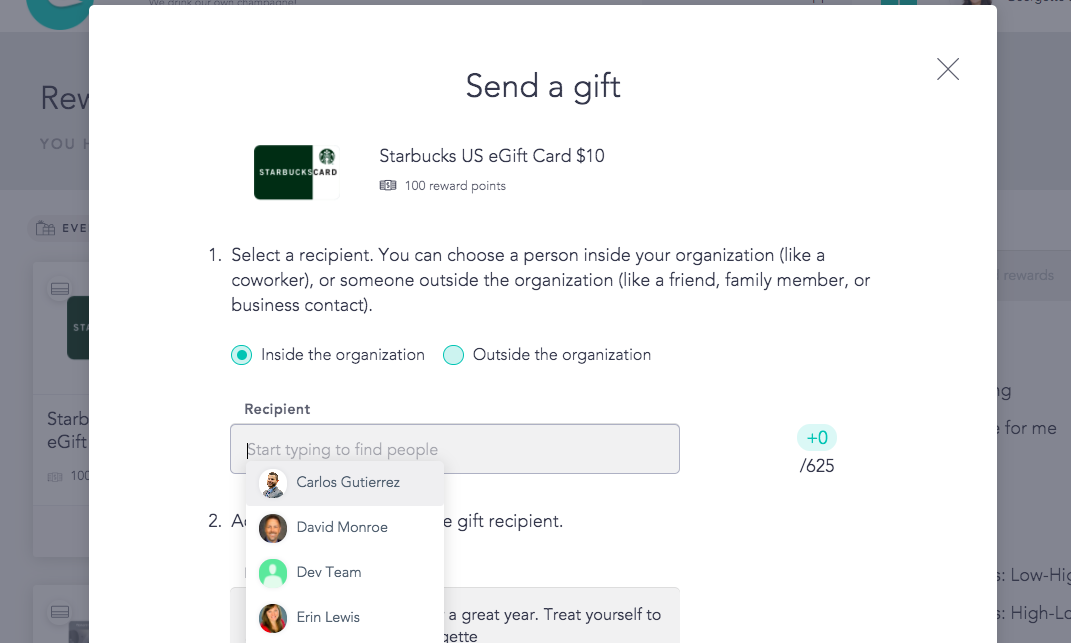 If you're gifting 'Outside the organization,' you'll need to provide the individual's name and email.
Once you select a recipient, you'll see the amount of points required to redeem and your existing balance on the right hand side. The existing balance defaults to showing the balance of the Awards Category you created.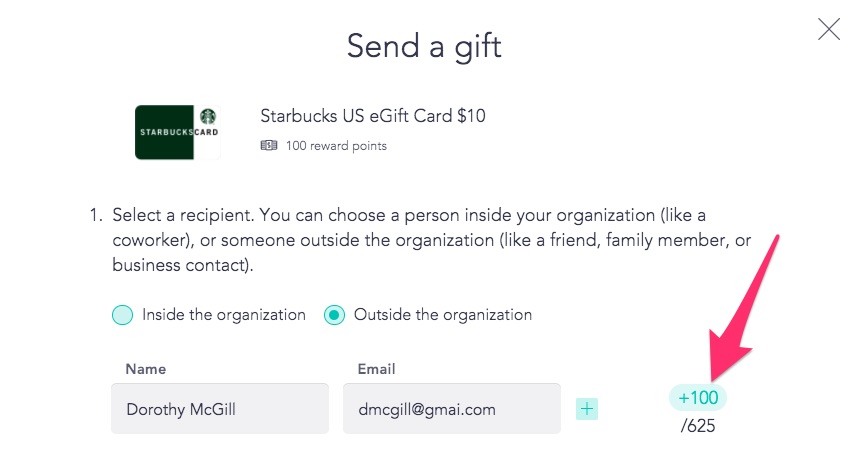 You can provide a personal message to send along with the gift. This will appear in the email the individual receives.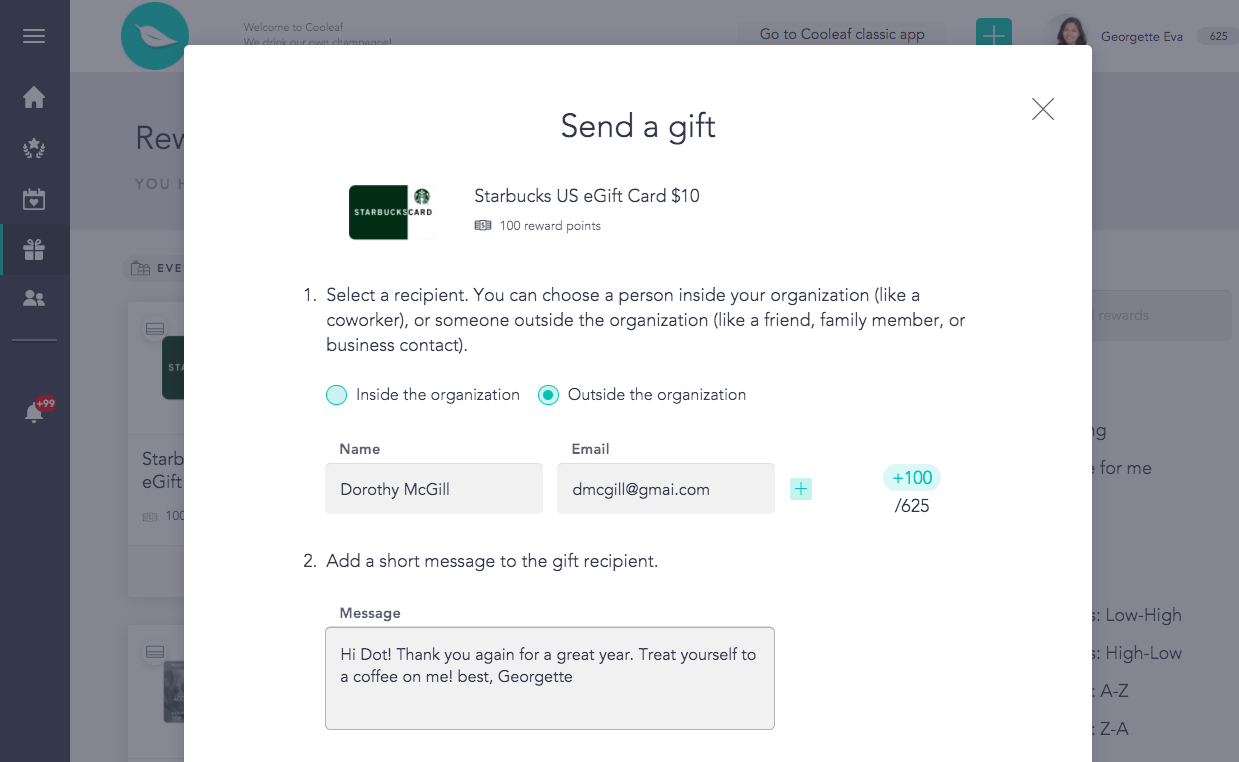 Select the balance from the Awards Category you established for this gifting initiative. The points for this gift will draw from the total remaining balance in the category.
Finally, if you chose to send merchandise, team store items, or experiences to someone you will need to give shipping information to allow the gift to be sent.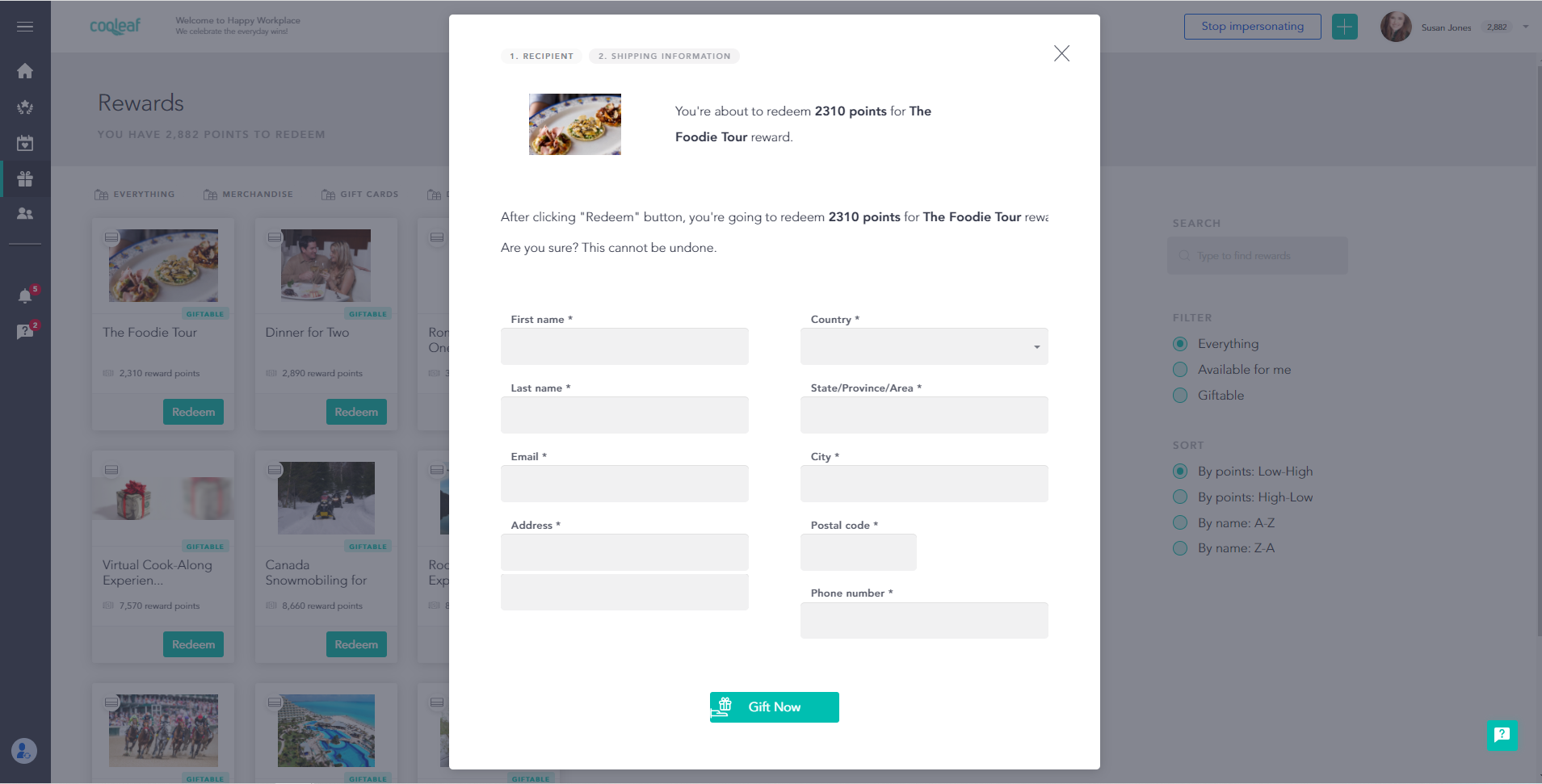 A confirmation page will pop-up saying that the order was placed.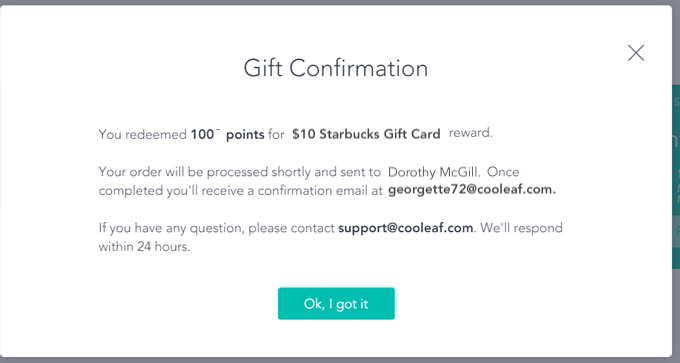 You'll receive a confirmation email.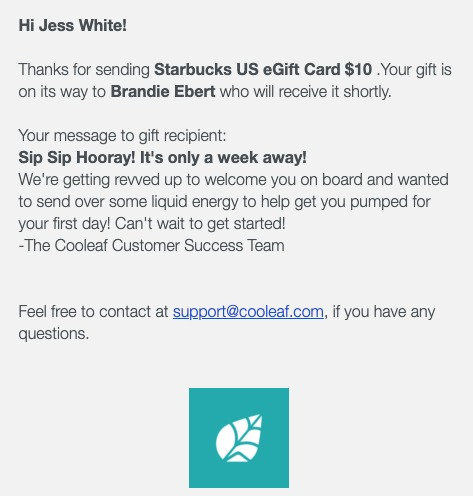 Your recipient will receive a message with the order details as well.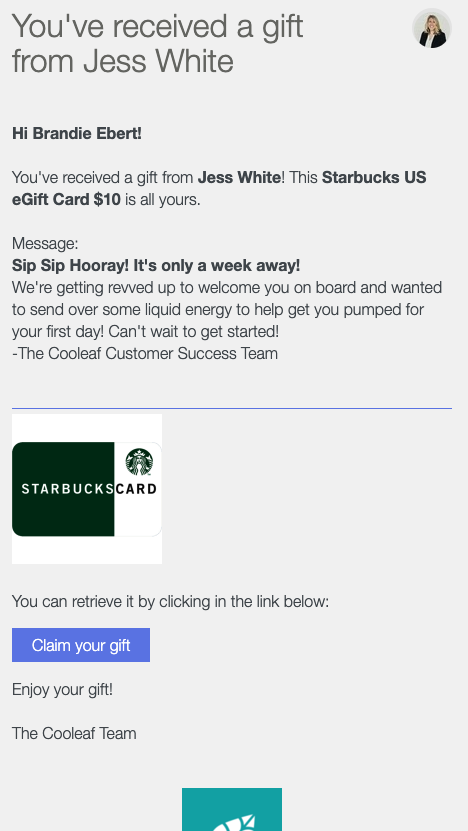 You can watch a video tutorial of the sending a gift
here
.
Give Points to Employees to Redeem on Any Option in the Rewards Catalogue
As an alternative to a specific gift, you can opt to give your team the gift of choosing their own treat!
Determine a one-time gift budget with your Cooleaf Customer Success Manager, or contact support@cooleaf.com. Your budget will translate into points per employee, and you can gift these points to your whole organization, specific teams, or specific individuals.
Once you've determined the date to give the gift, you and your Cooleaf Success Manager can issue the points through a bulk recognition action. This will immediately give the points to the specified individuals.
Target a communication through the Cooleaf platform to announce the special gift with a personalized message from you or someone on your team - you can include a video, GIF, image, or design to accompany your post.
Gift recipients can then select any reward option on the Rewards Page that falls within their balance range. Additionally, recipients can opt to gift specified rewards to family or friends outside the organization's Cooleaf platform.
Give us feedback to help us improve! Rate this Article