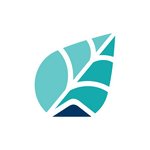 Updated by The Cooleaf Success Team
Your Cooleaf Rewards History page is designed to help you understand the source of your earned points and provide an overview of your total points usage and current balance. If you asking yourself When will I receive my points? Where Can I See My Points? or How can I see my points from a challenge? This is a great place to start!
Points Balance
You can find your points balance in a few places. The most visible spot is the home page at the top: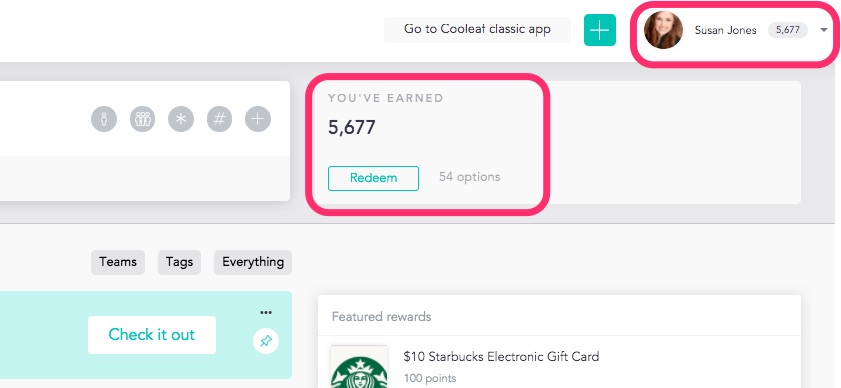 ---
What's my reward history?
You can also see your points balance and a breakdown of your points earned and spent on your Reward History page.
To get to your Reward History you can find the tab on your Personal Details profile page: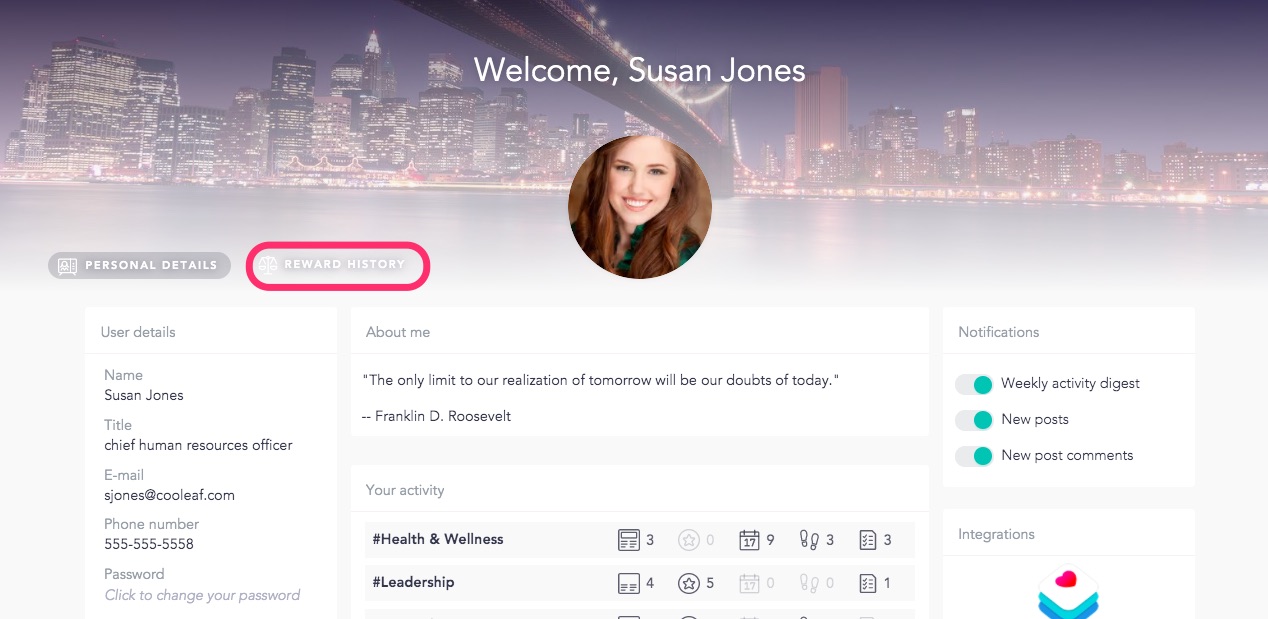 Or you can find it on the top right, under the drop down menu below your name: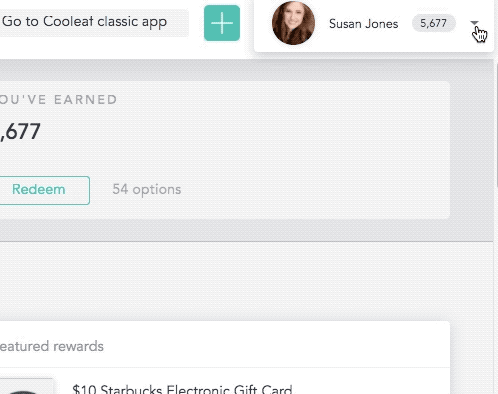 On your Reward History page you'll see a summary of your total points and what you've earned and spent over time: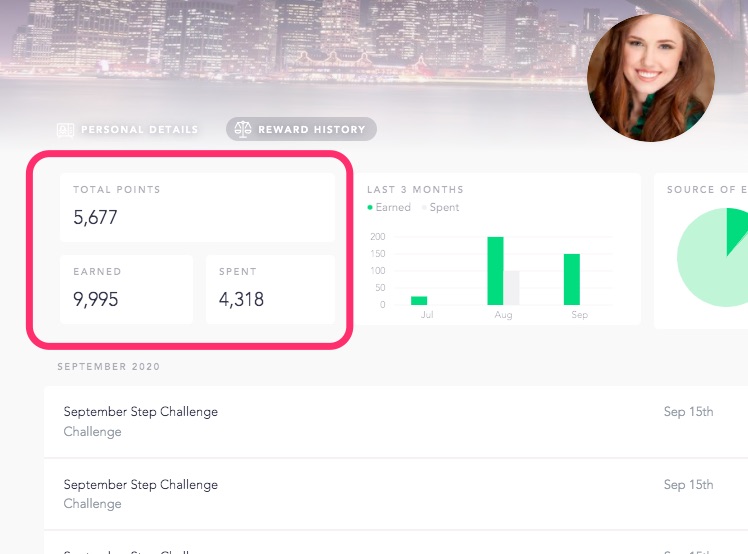 You can also see a summary of the last 3 months. And you can see a pie chart reflecting where you earn the most points by activity (recognitions, challenges, or events).
When you hover over each section, you'll see the percentage breakdown of each: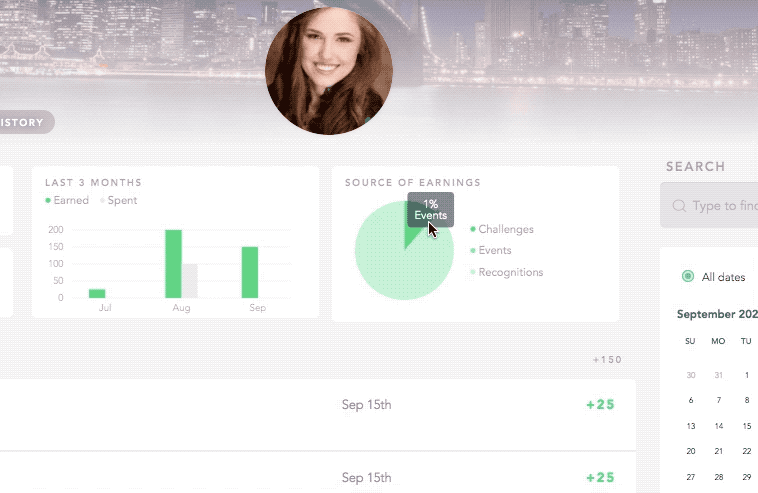 ---
Where can I find specific awards that I've received?
When you scroll down in your rewards history page, you'll see a month-by-month breakdown of points earned and spent. Here you will see:
Specific awards you've received (peer recognition awards, manager core-value awards, birthday celebration awards, etc.)
Specific rewards you've redeemed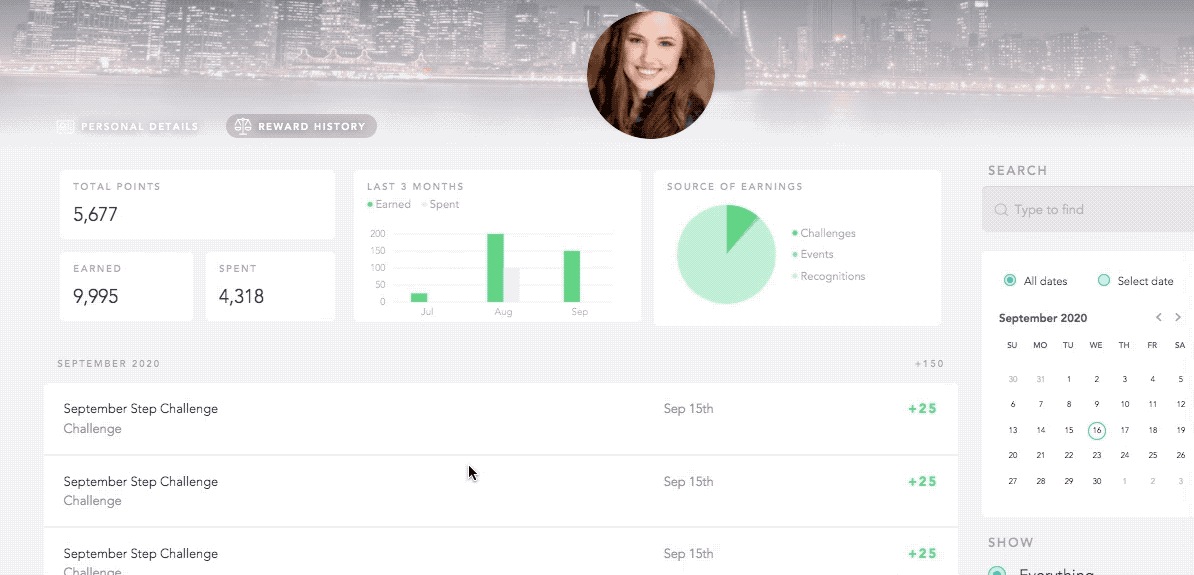 If you have questions about certain rewards, you can check out
this article
to find your reward.
When do my points expire?
Points never expire! Once you earn your points, they are yours until you trade them in for rewards in the store or you leave your organization.
Give us feedback to help us improve! Rate this Article