Effective Ways to Introduce Your Team to Cooleaf: A Step-by-Step Guide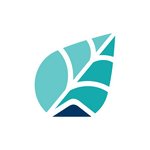 Updated by The Cooleaf Success Team
Are you wondering how to successfully introduce Cooleaf to your team? Look no further! In this knowledge base article, we'll provide you with valuable insights and practical tips to ensure a smooth and engaging introduction. From crafting compelling messages to organizing impactful team meetings, we've got you covered. Discover the best strategies for telling your team about Cooleaf and unlock the full potential of this exciting platform. Let's dive in and ignite enthusiasm among your team members today!
Maximizing Internal Communication for Cooleaf Product Launch: Key Information for Your Team!
To ensure the success of the platform, effective communication about the upcoming launch within your organization is crucial. Start by informing your employees to anticipate an email invitation from Cooleaf. To assist you in this process, we have compiled a set of valuable resources. Explore these tools to kick-start your communication efforts and foster engagement among your team:
Welcome Guide

This handy resource provides you with a thrilling high-level snapshot of our product. Discover its powerful features, explore its endless possibilities, and unlock the full potential it holds for you and your team. Get excited to embark on an incredible adventure with us as we guide you through every step of this amazing experience! Let's get started and make the most of our extraordinary product together!

Organization-Wide Announcement

Send an organization-wide internal email about the product launch approximately one month prior to the go-live date. This ensures sufficient time for employees to prepare, generate excitement, and align their expectations with the upcoming launch. Stay ahead and set the stage for a successful rollout!

Leadership Announcement

Send an internal email to managers approximately two weeks before the go-live date to ensure they are prepared to leverage the unique features available to them. Highlight exclusive capabilities such as manager awards and reporting, empowering them to recognize and motivate their teams. This advanced communication allows managers to familiarize themselves with these tools and maximize their impact from day one.
Build Hype Around Your Product Launch: Excite, Engage, and Celebrate!
Beyond sharing details via email, let's take it up a notch to create an unforgettable launch experience. Picture this: an electrifying announcement at an all-hands meeting, a team outing filled with anticipation, or a lively social event igniting the spirit of our exciting new partnership!
We've discovered various avenues for success, but the key lies in effective communication to reach every employee (and multiple channels never hurt 😉).
Let's infuse excitement through:
Various Touch Points: Making sure everyone feels the buzz and anticipation. Together, we'll create a wave of enthusiasm that sets the stage for an epic product launch! Get ready to celebrate, engage, and make this journey truly unforgettable! 🎉🚀
All-Hands Meeting: Kick off the excitement by announcing the launch during a company-wide gathering. Engage your entire team simultaneously and watch the energy build!
Team Outing: Plan a special team outing or gathering where you can unveil the product launch in a fun and relaxed setting. This creates a memorable experience and fosters a sense of camaraderie.
Social Event: Organize a social event or themed party to coincide with the product launch. Combine the element of surprise with celebration, making it a memorable occasion for everyone.
Interactive Teasers: Create intriguing teaser campaigns through emails, internal newsletters, or digital platforms to build anticipation and engage employees in a playful manner.
Gamification: Design a game or contest related to the product launch (i.e. a platform naming contest), encouraging participation and rewarding winners with exclusive access or special perks.
Creative Internal Communication: Utilize eye-catching posters, digital displays, or internal communication channels to share exciting visuals and sneak peeks of the product, generating curiosity and excitement.
Launch Swag: Surprise your team with custom-branded merchandise, such as t-shirts, mugs, or stickers, to commemorate the product launch and create a sense of belonging.
Remember, the key is to infuse creativity and enthusiasm into the announcement, ensuring everyone feels the buzz and eagerly awaits the launch. Let your imagination run wild and create a truly memorable and engaging experience for your internal audience!
Give us feedback to help us improve! Rate this Article