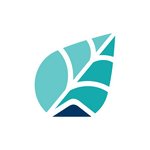 Updated by The Cooleaf Success Team
Welcome to Cooleaf! 🎉
Unlock a realm of engagement and inspiration with Cooleaf, the ultimate employee engagement, recognition, and rewards platform. Using a targeted combination of behavior-driven incentives, spot recognition, and team-building challenges, Cooleaf creates exceptional employee experiences.
Immerse yourself in a world where appreciation thrives, challenges ignite, and rewards await. 🥳
What can I do with Cooleaf?
🌟 Spotlight Success: Showcase the brilliance within your team by showering them with well-deserved recognition. Say "thank you" and boost morale with a simple click, celebrating accomplishments that drive your collective success.
🤝 Embrace Engagement: Join exhilarating engagement challenges, turning goals into achievements and milestones into triumphs.
🎁 Rewards Beyond Measure: Your dedication doesn't go unnoticed. Redeem your hard-earned points for an array of irresistible treasures – from the latest gadgets to indulgent e-gift cards for your favorite brands like Amazon, Target, Starbucks, and more!
👥 Build Connections: As you navigate our intuitive interface, connect with colleagues and teams. Witness your team's progress unfold, fostering collaboration and growth.
Got Questions? We're Here!
Embark on a journey of transformation. Amplify engagement, spark connections, and revel in the art of appreciation. Cooleaf is your canvas for crafting a vibrant tapestry of achievements, recognition, and rewards.
Welcome to Cooleaf – Where Your Team's Potential Grows! 🌱
Give us feedback to help us improve! Rate this Article