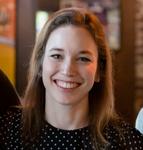 Updated by Melissa Perry
What is a challenge?
Challenges are employee engagement initiatives that reward positive behaviors such as leading a healthy lifestyle, enhancing innovation, sharing knowledge, and more. Participating in challenges allows employees to earn reward points that can be redeemed for real-world rewards, such as gift cards or branded company merchandise.
How do I join a challenge?
When your organization creates a new challenge, you will be notified by email. From the email, click the link to go to the challenge page and click the white button in a great box that says 'Join'.
For instructions on joining a step challenges, click
here
.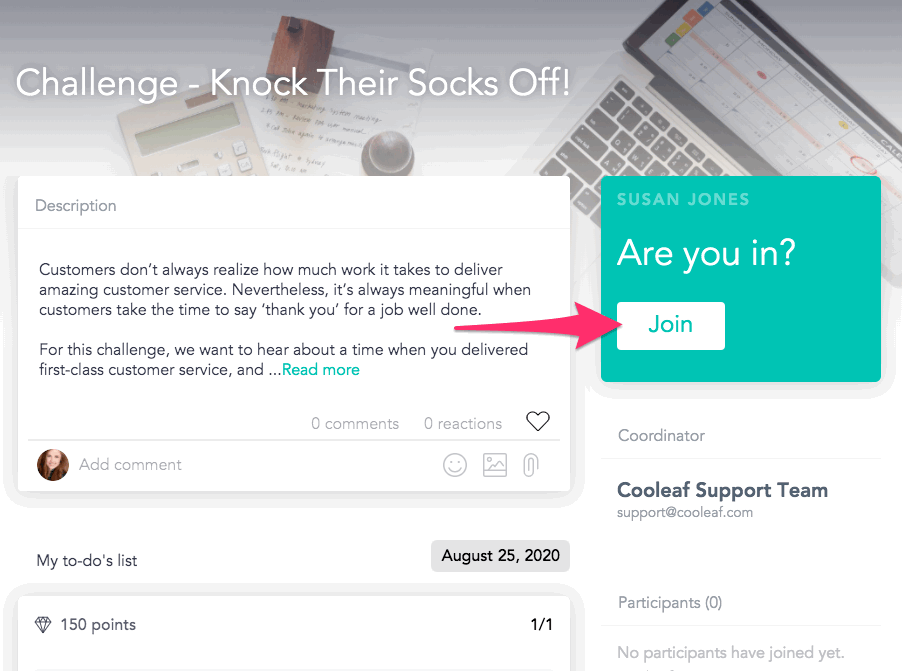 That's it – you're in! Once you've clicked the blue 'Join' button, the text will change and say 'You are in.'
You can now complete the challenge 'To-Do's' and earn reward points for this challenge!
How do I leave a challenge?
To leave a challenge, simply click the button in the green box that says 'Leave.'
Once you click that, you will no longer be in the challenge or able to participate.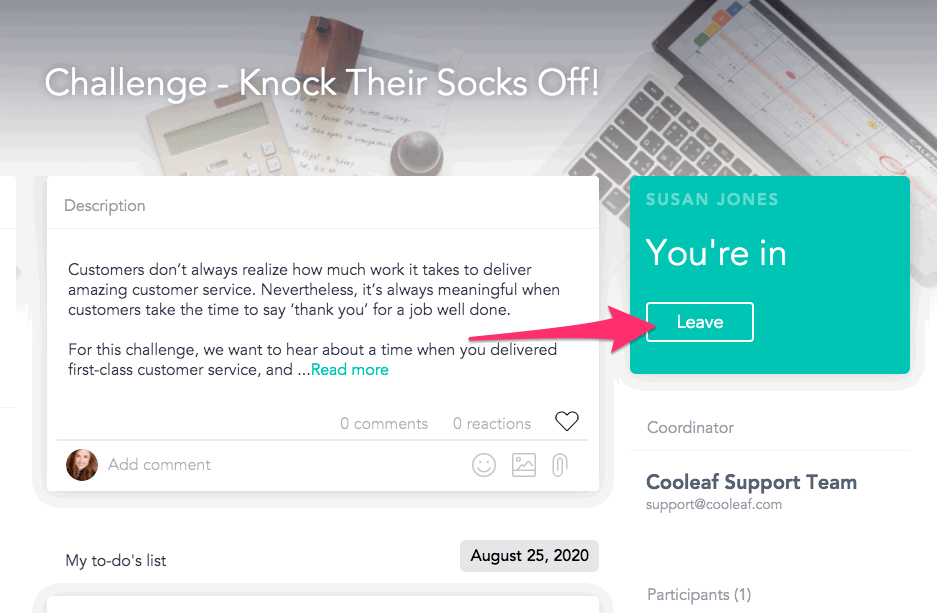 Learn how to Participate in a Challenge!
Give us feedback to help us improve! Rate this Article