Updating Your Profile
The Personal Details page allows you to view and edit your 'About me' description, upload a profile photo, modify notification settings, and more. You can also use the Personal Details page to update important account information such as your password. Using the mobile app? Click here for a quick visual walk-through.
How do I access the Personal Details page?
Click your name in the top right corner of the Cooleaf dashboard to open your Profile. Next, select 'Personal Details' from the dropdown menu.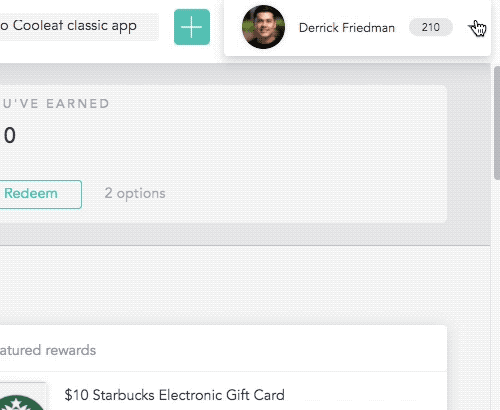 Clicking the link will bring you to your Personal Details page: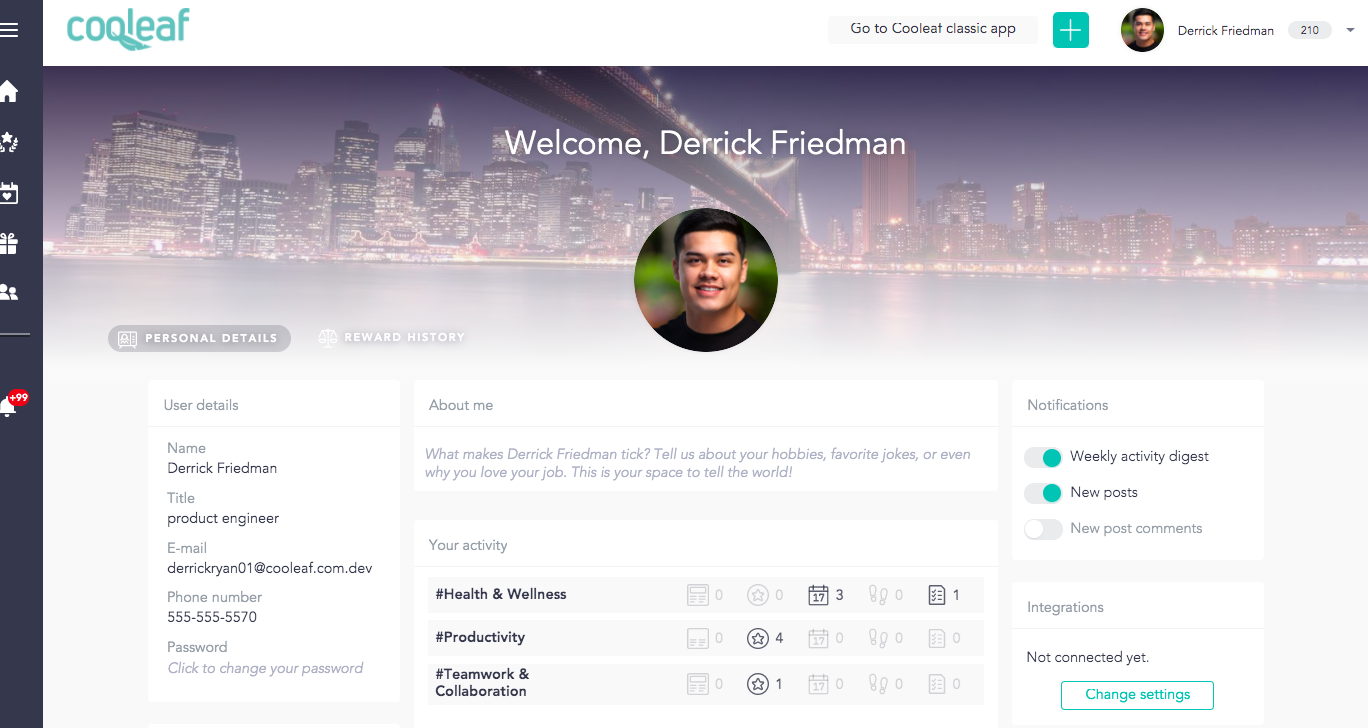 Personalize Your Page
You can update your About Me section by clicking directly in the box underneath and typing a little about yourself.
Feel free to share a quote, talk about your hobbies, and tell us why you love what you do!
When you're done, click the check mark to save.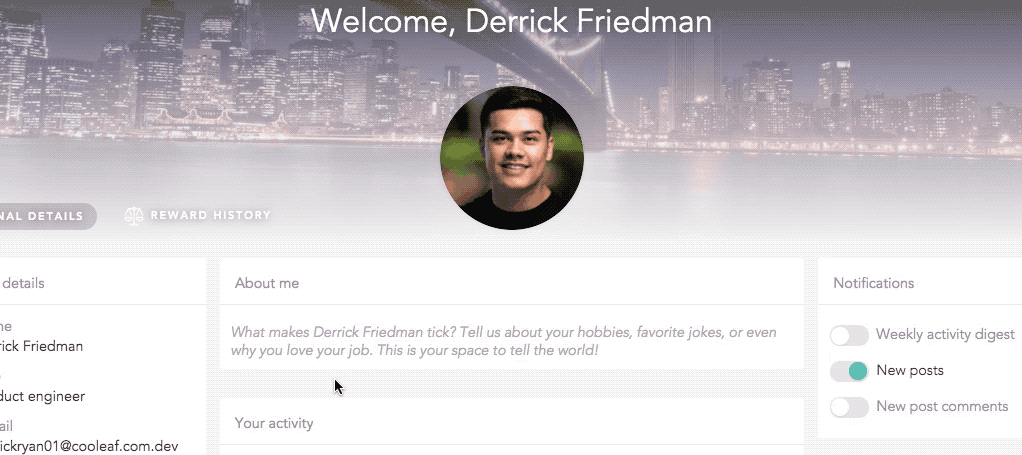 If you want to upload a profile photo, you can find out how
here
.
Update Your Name
Your can update your name in the User Details section. Click on the name field and enter your preferred name.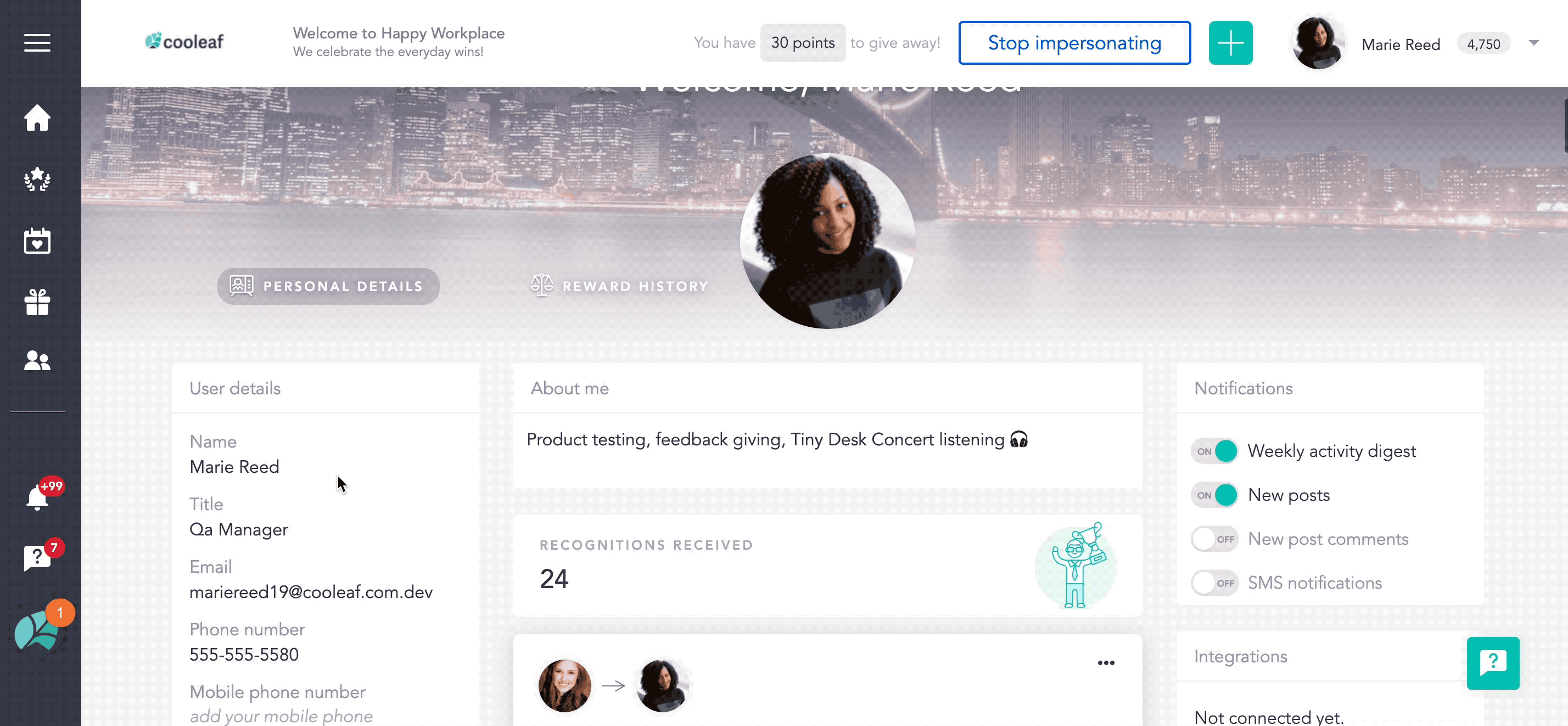 Update Your Email
Email is a locked field. You will not be able to change your own email address in the Cooleaf platform. If you need to change your email address in the Cooleaf platform for one reason or another, please contact a Cooleaf administrator at your organization or our IT department at your company.
---
---