Your Guide to Step Challenges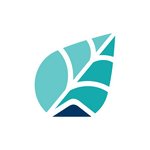 Updated by The Cooleaf Success Team
What are Step Challenges?
Step challenges on the Cooleaf Employee Engagement platform are designed to inspire you to achieve your physical fitness objectives, establish healthy routines, and foster team camaraderie. Regardless of whether you own a fitness tracking device, these challenges are open to everyone.
How do I Join a Step Challenge?
When your organization initiates a step challenge, you'll receive an email notification.
To join, simply follow these steps 😉 👟:
Step 1: Join the Step Challenge
On the challenge page, click the button that says 'Join'.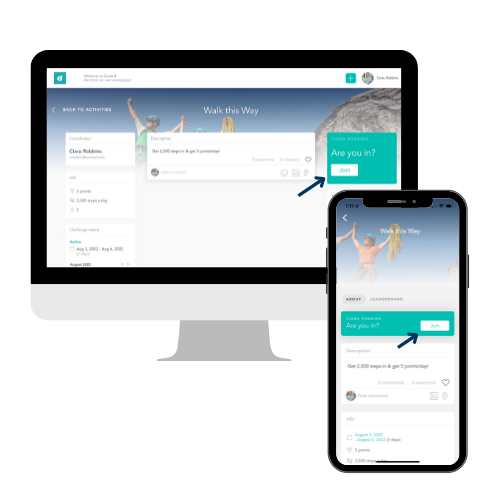 Step 2: Connecting Your Step-Tracking Device
Cooleaf supports a range of step-tracking devices for accurate participation tracking. Connect your device using the following methods:
Fitbit
Apple iPhone via HealthKit
Apple iWatch via HealthKit
Google Fit
Android devices supported by FitBit via MobileTrack (view the full list of accepted devices here: link to the device list)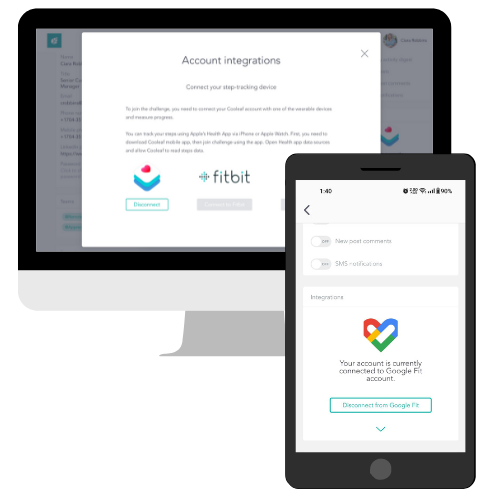 If your device is already linked, you won't encounter this screen.
If you lack any of the listed devices, you can send your weekly step count screenshot to support@cooleaf.com. Points will be manually awarded at the challenge's conclusion.
Step 3 - Allowing Step Tracking Device Access
To ensure Cooleaf can access your step data, follow these steps for both HealthKit and Fitbit apps: Make sure either your HealthKit or Fitbit apps are accessing your 'Motion & Fitness Activity'.
Confirm that your HealthKit and Fitbit apps are accessing 'Motion & Fitness Activity'.
Upon downloading the app, you'll be prompted to grant access to 'Motion & Fitness Activity'. Click 'OK' when prompted.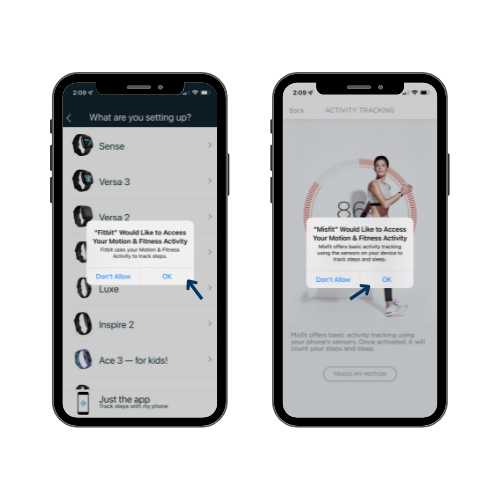 Step 4 - Allowing Cooleaf to read Steps Data
Access 'Privacy' settings.
Choose 'Motion & Fitness' category.
Select the app you'll use to track steps.
Return to 'Privacy' and click 'Health'.
Select 'Cooleaf' and permit access to step data.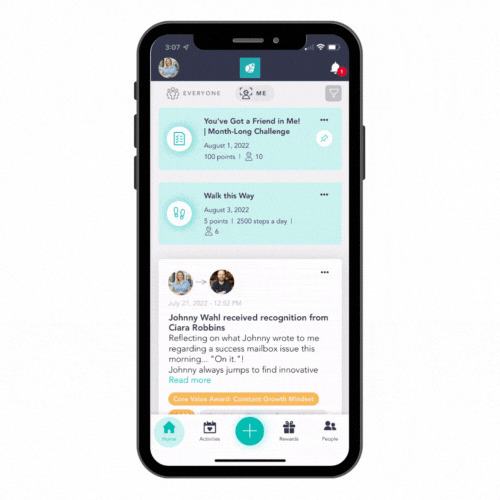 If this button was turned off, turning it on will enable your steps to be displayed correctly on the step challenge page.
Manually Syncing or Updating Steps (Mobile App Only)
Should you need to manually sync or update your steps, use these steps:
Log in to the Cooleaf mobile app.
Click 'My Activities' in the navigation bar.
Select the step challenge you joined.
On the challenge page, click 'Sync steps'.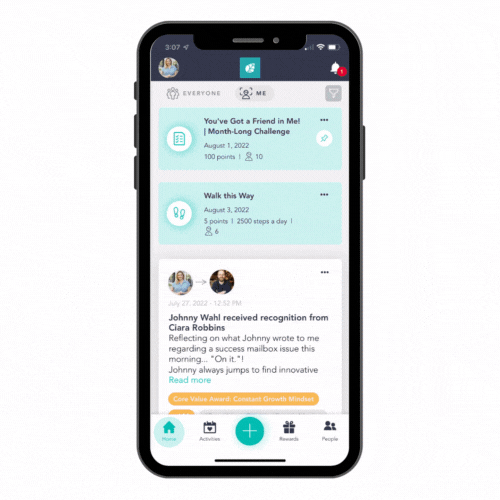 Steps will automatically sync roughly every hour, with a 15-minute delay in appearing on the challenge leaderboard.
Connecting a Different Step Tracking Device
To switch step-tracking devices, follow these steps: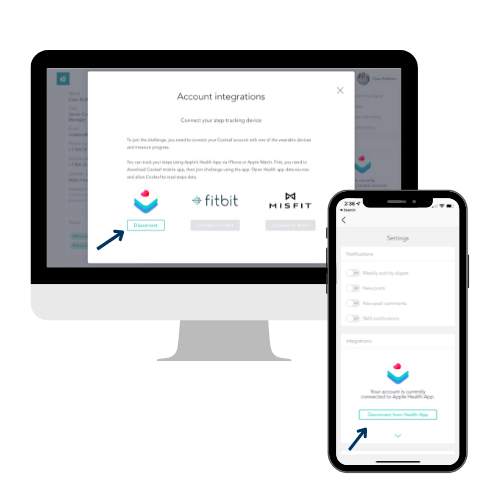 Mobile App
Open the Cooleaf mobile app.
Click your profile picture at the top left.
Access settings and disconnect the current device.
Desktop
Log in to Cooleaf.
Go to your personal details page.
Under 'Integrations', choose 'Change settings' and disconnect the current device.
After disconnecting, follow steps 1-4 to connect a new device.
Challenge Progress and Leaderboard
Throughout the challenge, monitor your daily progress, daily stats (steps logged each day), and overall stats (reward points, total steps, average daily steps, and achieved daily step goal) on the challenge page.
Regularly sync steps to maintain an updated Leaderboard.
Verifying Device Connection
Ensure your device is correctly connected: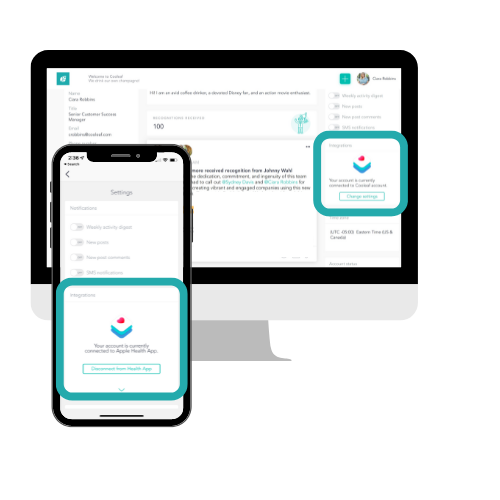 Mobile App
Open the Cooleaf mobile app.
Click your profile picture.
Check 'Integrations' to verify your connected device.
Desktop
Log in to Cooleaf.
Visit your personal details page.
Confirm your device's connection under 'Integrations'.
Earning Reward Points through Step Challenges
Accumulate reward points for meeting daily, weekly, or monthly step goals. Points are automatically added to your Cooleaf account. Receive a reward point confirmation email and view your updated balance in the dashboard's upper right corner.
I'm having trouble connecting my device or syncing my steps. Can you help?
First, read this article for troubleshooting tips: Why are my steps not syncing?
If you're still having trouble syncing your steps, please contact us at support@cooleaf.com.
Give us feedback to help us improve! Rate this Article