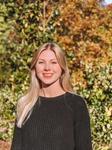 Updated by Sydney Davis
Surveys will be set up by a Cooleaf Admin to collect employee feedback. By participating in these surveys, employees voices are better heard by the organization. Surveys also give us insight as to what action needs to be taken on behalf of the employees.
All survey responses are completed anonymously, within the Cooleaf platform, to protect employees' privacy and confidentiality. In fact, there is no admin level in the Cooleaf platform that would give anyone access to see the exact responses from one individual. Employee response answers are only used for research purposes and will be reported in a way that does not allow individual responses to be identified.
How to Complete a Survey
Navigate to the 'Survey' icon on the left navigation bar, or top right corner if in the mobile app.
Click on the survey you wish to take.
Select or enter an answer for each question.
Your points (if applicable) for taking the survey will automatically be shown in your reward history and point balance after you select Send!
Give us feedback to help us improve! Rate this Article