Adding Events to Your Calendar
Adding Events to Your Calendar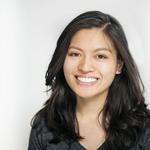 Updated by Georgette
Add an event to your calendar
After joining an event, add it to your personal or work calendar to keep track of your schedule. To add an event to your calendar, follow the steps below.
Join the event (see the instructions above).
On the left side of the event page, locate the box 'Upcoming' with the calendar.
Click 'Add to Calendar' to add the event to your calendar (Apple Calendar, Google, Outlook, or Yahoo).
Give us feedback to help us improve! Rate this Article