Platform User Roles & Permission Levels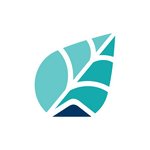 Updated by The Cooleaf Success Team
Cooleaf offers three distinct access levels to cater to the diverse needs of your organization: User, Local Admin, and Admin. These roles empower individuals with specific privileges to enhance their engagement and productivity on the platform.
User Role
As a User, you are at the entry-level, designed for all base-level employees. As a User, you enjoy fundamental access to system features, including the ability to:
Post Peer-to-Peer Recognition: You can recognize your colleagues for their outstanding contributions and achievements within the organization.
Share Ideas: You can actively participate in discussions, share innovative ideas through posts or surveys, and collaborate with your peers, promoting a culture of knowledge sharing and innovation.
Participate in Activities: You can engage in company-wide Events and Challenges, showcasing your skills and earning reward points as incentives.
Earn Reward Points: Through your participation and recognition activities, you accumulate reward points as a tangible acknowledgment of your contributions.
Redeem Points for Rewards: You can redeem your accumulated points for various rewards, encouraging continued engagement with the platform.
Participate in Discussion Groups: You have the ability to join and engage in discussion groups initiated by Local Admins or other users, fostering communication and knowledge sharing within the organization.
Be a Coordinator of a Discussion Group: You can take on the role of a coordinator within a discussion group, contributing to facilitating discussions and maintaining group activities.
Local Admin Role
The Local Admin role is tailored for Team Leaders or Managers within your organization. The Local Admin role offers enhanced privileges, building upon the capabilities of regular Users. In addition to the standard user functions, a Local Admin can:
Distribute Reward Points: If granted access to awards that permit point distribution, you can allocate reward points to deserving individuals within your team or department.
Post Manager-to-Peer Recognition: You have the authority to recognize your team members on behalf of your managerial role, acknowledging their contributions.
Publish Team-Specific Events: You can create and promote events tailored to your team or department, enhancing team engagement and communication.
Access Team-Specific Data: You gain access to information specific to your team on the manager dashboard, aiding better insights and informed decision-making.
Schedule Posts and Recognitions as Yourself: You can pre-schedule posts and recognition activities under your own name, ensuring timely and meaningful communication with your team.
Create Discussion Groups: As a Local Admin, you have the capability to create discussion groups, fostering focused conversations and collaboration within your team or department.
HR Admin or Platform Admin Role
The Admin role is the highest authority within the Cooleaf system and should be held by top-level individuals within your organization or HR Team. As a Platform Admin, you hold the highest level of access and authority within the system. Your capabilities encompass all that of Users and Local Admins, and additionally, you can:
Run Reports: You possess the privilege to generate comprehensive reports, offering valuable insights into various aspects of platform usage and engagement.
Manage Users and Tags: You have the ability to oversee user accounts and handle user structure tags, ensuring the smooth administration of the system.
Publish Organization-Wide Activities: You are empowered to initiate and oversee events and challenges that span across the entire organization, promoting engagement and collaboration.
Create and Manage Awards: You wield the authority to create, implement, and oversee awards programs, recognizing and rewarding exceptional performance consistently.
Create, Manage, and View Survey Results: You can conduct surveys, collect responses, and analyze survey results, facilitating data-driven decision-making processes.
Access Full Organization Data: You gain a comprehensive view of the entire organization's data and activities on the manager dashboard, providing you with a holistic perspective.
Access the Budget Dashboard: You are granted access to the budget dashboard, streamlining financial management related to reward points and incentives.
Impersonate Other Users for Scheduling: In your administrative role, you can impersonate other users when utilizing the scheduling tool, simplifying administrative tasks and ensuring efficient management.
Manage Content: Make edits or delete content in the platform for others.
Change Access Levels
Please note that only an Admin has the authority to change employees' access levels. To modify an employee's access level, follow these steps:
On the HR Panel, navigate to the 'Employees' tab.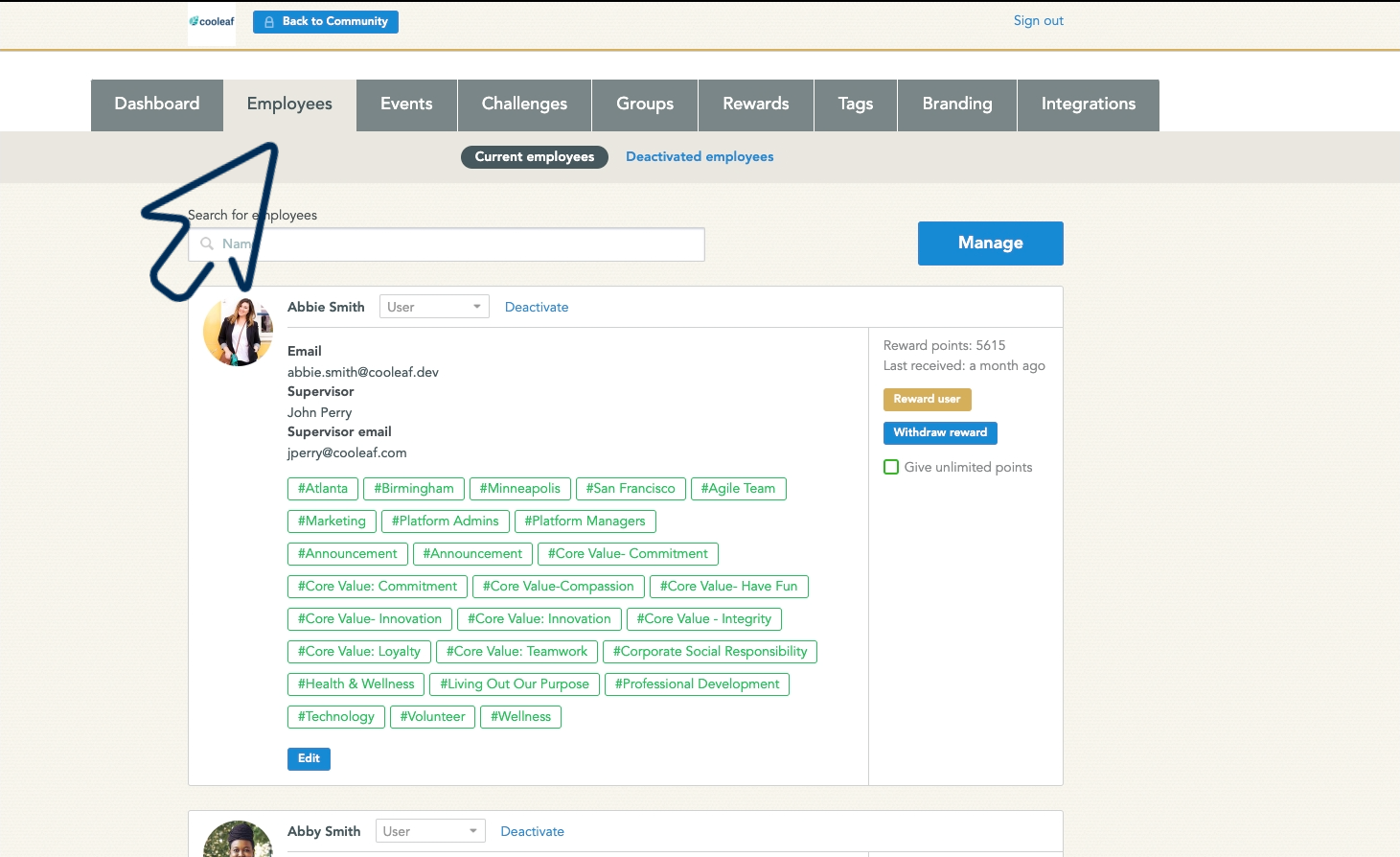 Click on the dropdown next to the user's name.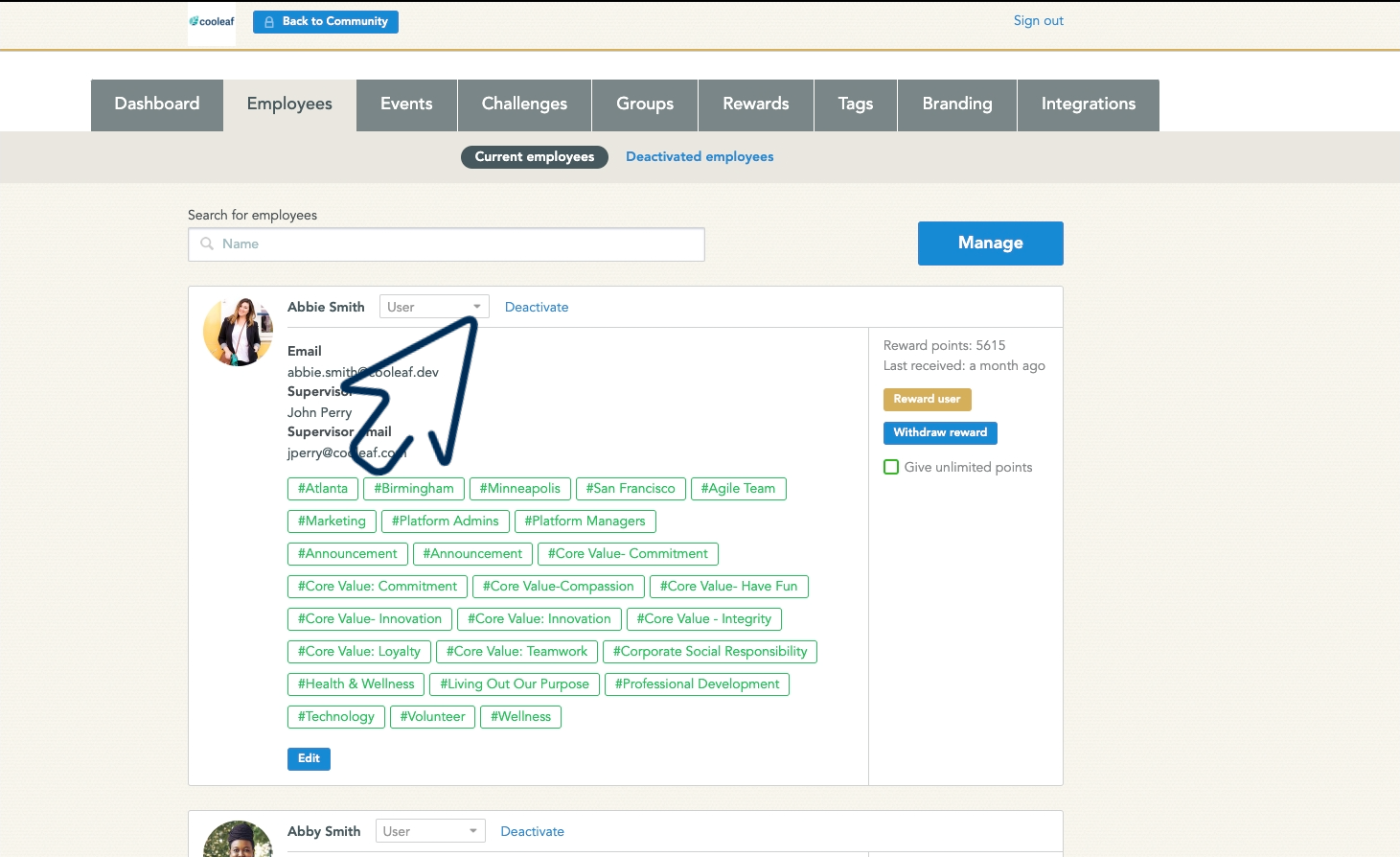 Select 'User', 'Local Admin', or 'Admin' based on the access level needed.
Cooleaf's user access levels empower your organization to efficiently manage engagement and recognition while catering to the specific needs of each role. If you have any further questions or need assistance, feel free to reach out to our support team.
---
Help us Enhance our Support Articles! ⬇ ⬇ ⬇
If you found our article helpful and informative, please give it a 😍 rating. Your positive feedback fuels our efforts to provide excellent assistance. If you believe there's room for improvement, feel free to rate it with a 😐 or 🙁 and provide detailed feedback. Your insights are invaluable in helping us create even better content for you in the future. Thank you for contributing to our continuous improvement!
Give us feedback to help us improve! Rate this Article