How do I redeem a reward?
Go to the Rewards Catalog
To view the Rewards Catalog, simply click the button in the top right corner of your home page.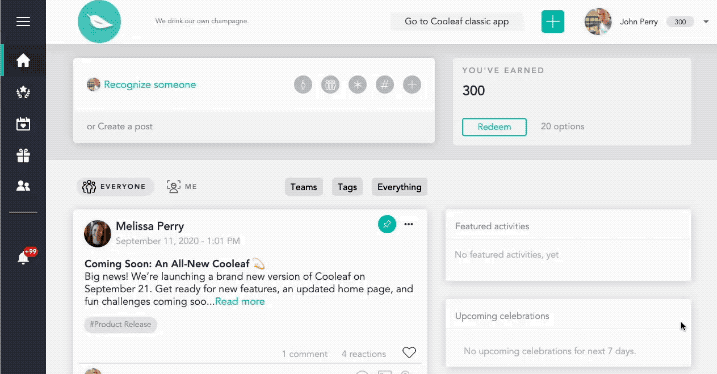 You can also click the

button in the left dashboard to view the Rewards Catalog.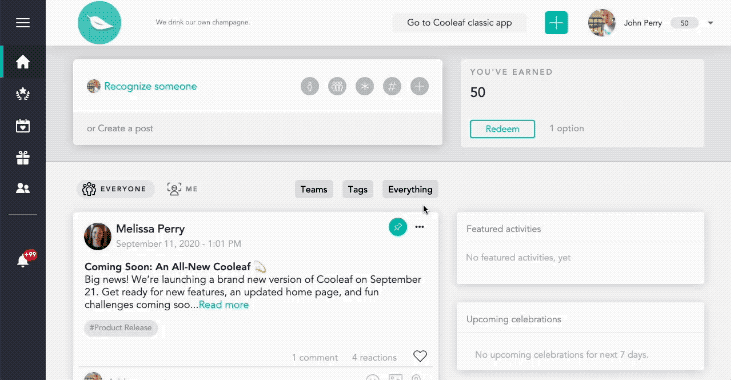 ---
Search For the Perfect Reward
Use the search tool to find the exact reward that you are looking for.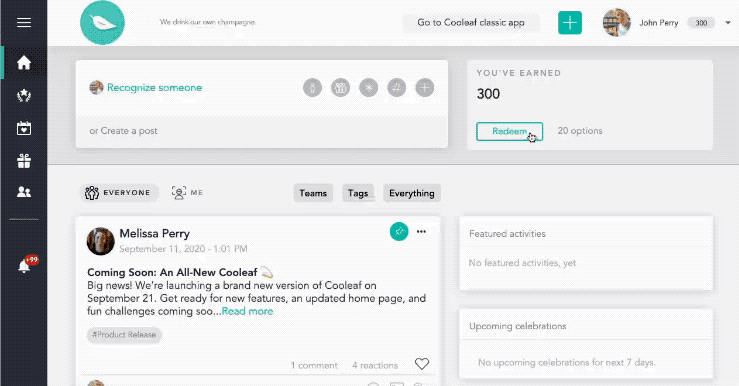 Not sure which reward you want? Feel free to browse the rewards catalog by using our several filtering tools.
Select Available for me to view all the rewards that you can currently purchase.
You can also sort rewards by point values or alphabetically.
---
Redeem Your Reward
When you click a final dialogue box will appear: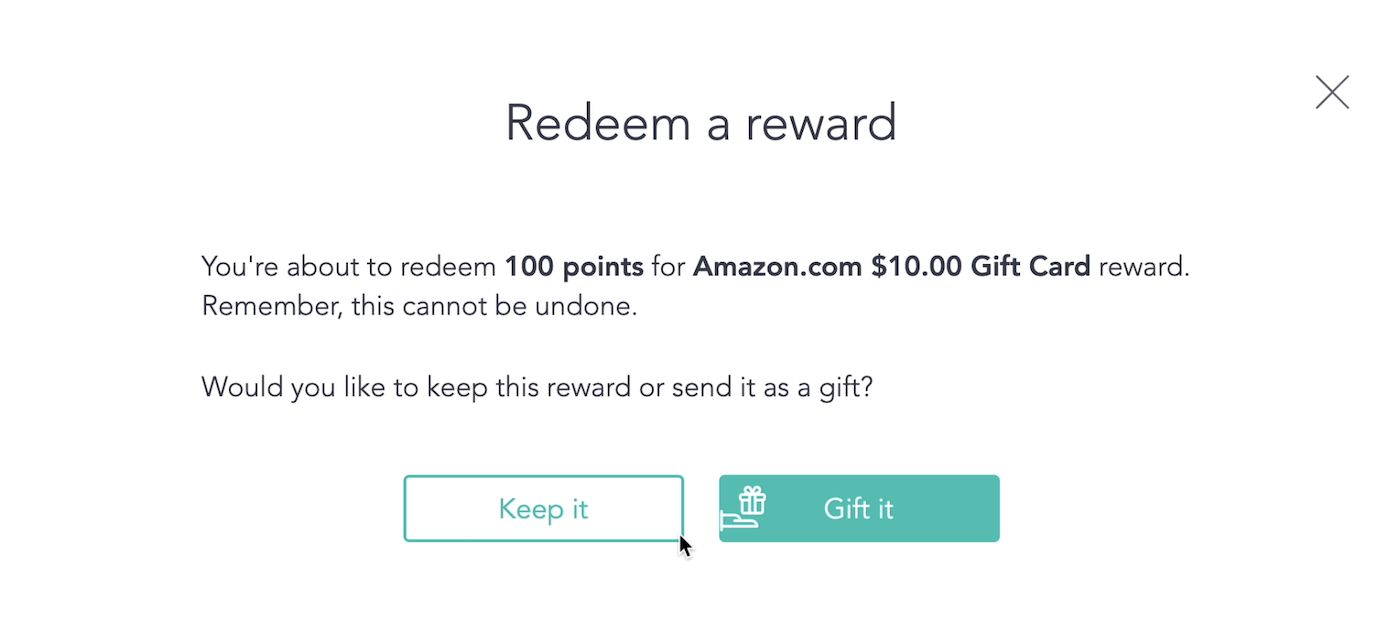 Here, you are given a final chance to look over your reward selection. You are given the option to either

or

to a coworker (or anyone with a valid email).
For more info on how to Gift someone a Cooleaf reward, please check out our support article on
Gifting a Cooleaf Reward
.
Once you click

your reward redemption email will be sent to your email inbox.
After you click

your reward cannot be cancelled and refunded. Please make sure that you selected the reward that you wanted. If you change your mind, or accidentally clicked the Redeem button, you can click

to cancel your reward redemption.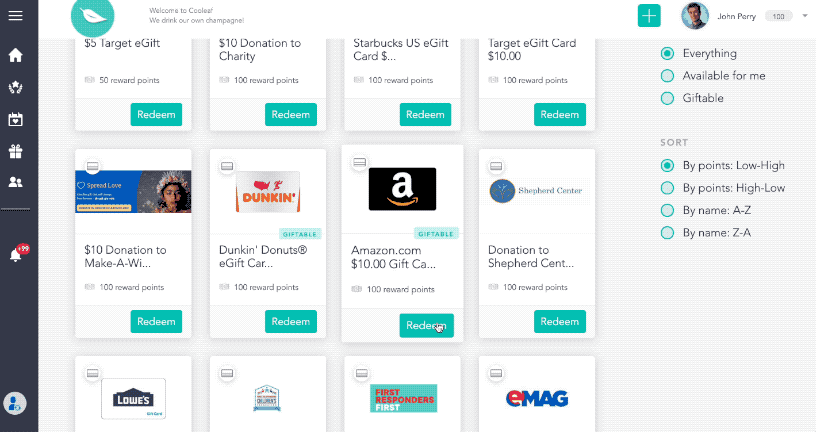 ---
Check Your Email Inbox
Check your email inbox for an email with the subject Here's your order confirmation! 🎁. This email will have a redemption link that you will click on to access your reward.
---
---