Using Challenge Templates
Using Challenge Templates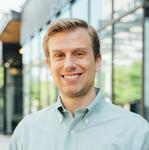 Updated by John Perry
Templates make it easy to create engaging business challenges in a matter of minutes! To access our full list of 20+ challenge templates, simply follow the directions below.
Click 'Business challenge'.
Click 'See list of challenge templates'
Choose templates from the list of challenge categories:
Customer Success
Health & Wellness
Ideation & Innovation
Personal & Professional Development
Corporate Social Responsibility
Diversity, Equity, & Inclusivity
Sales & Marketing
Social & Volunteering
Teamwork & Collaboration
Platform Trainings
Choose a challenge that fits your needs.
Modify the challenge template to meet your requirements.
Change the challenge picture, name, and description.
Edit the challenge type: Daily, weekly, or monthly. Enter when you would like the challenge to start and how long it will run.
Determine who can enter the challenge. You can allow anyone in the organization to join the challenge or limit challenge participants to people that are part of an existing group or team (People with specific Structure Tags).
Choose who will be the event coordinator.
Edit the challenge 'To-do's'. Modify how the challenge recipients will receive points and how much they will earn.
Create the challenge, or save it as a draft.
Have an idea for a challenge you'd like to see? 
Contact us
!
Give us feedback to help us improve! Rate this Article