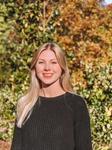 Updated by Sydney Davis
Zapier allows you to build workflows between nearly any app, including HubSpot, Trello, Evernote, and thousands more. With the Cooleaf Zapier integration, you can recognize employees for actions in other applications, such as:
Tasks completed in Asana or Trello
Deals closed in HubSpot CRM
Survey completed in SurveyMonkey
How do I get Zapier set up with my org?
Great question, and we would love to help you!
Notify your CSM (or you can reach out to success@cooleaf.com) that you would like a Zapier integration. If you would like, they can set up a quick meeting with you to get you started. If you are already a Zapier wiz, you can go ahead and get rolling with step 2!
Setting Up an Award for Zapier in Cooleaf
Zapier Example
Zapier Help Guides
There is so much to create in Zapier to motivate your employees to reach specific goals! For ideas on how to get started, you can visit:
Give us feedback to help us improve! Rate this Article