How to Utilize the NPS Survey Template in Cooleaf
What is an NPS Survey?
Net Promoter Score®, or NPS®, measures employee experience and predicts business growth. This proven metric transformed the business world and now provides the core measurement for customer and employee experience management programs the world round.
How do I utilize the NPS Survey?
Select 'Manager Panel' from the left navigation bar.
Select 'Surveys' from the left navigation bar.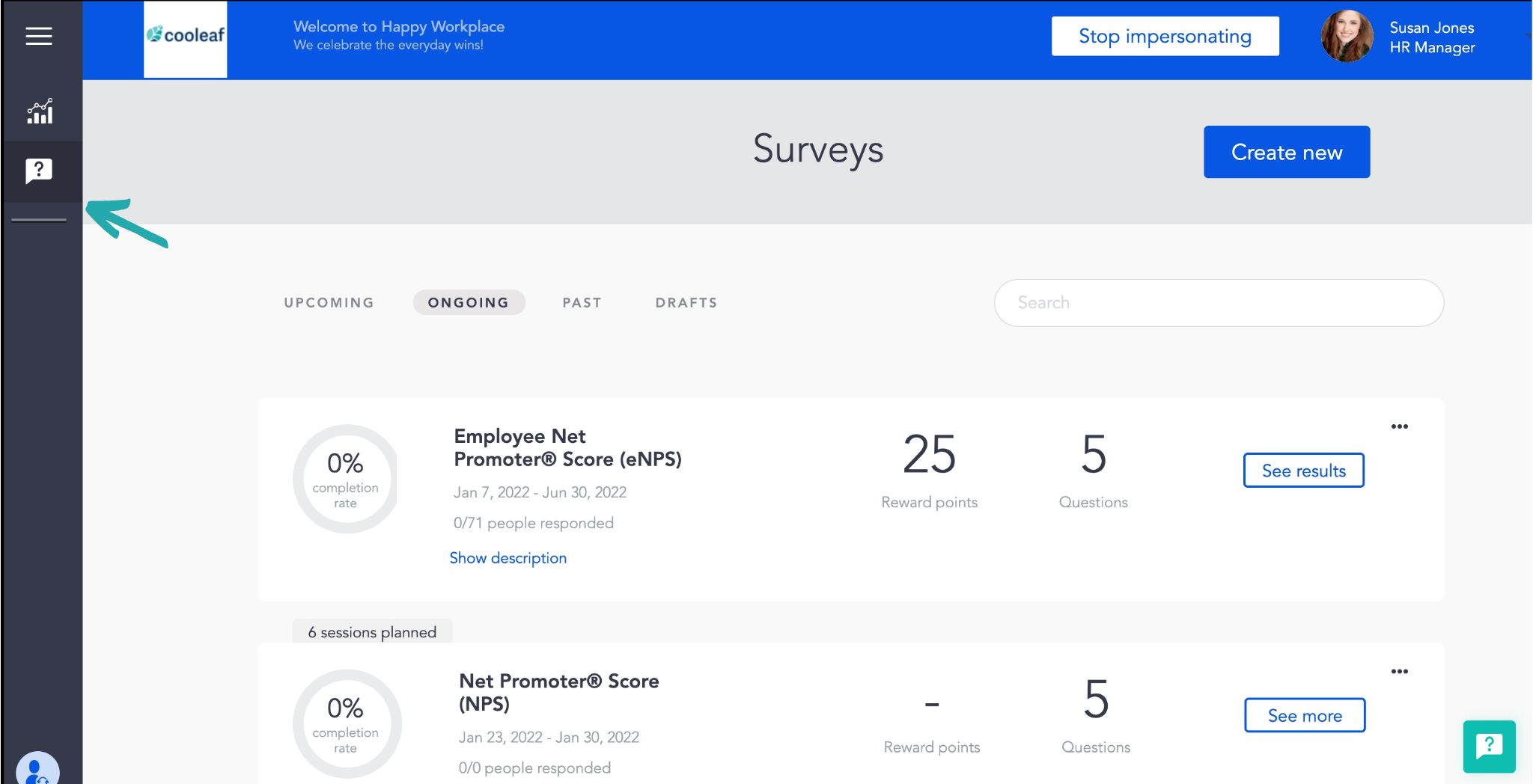 Click 'Create new'.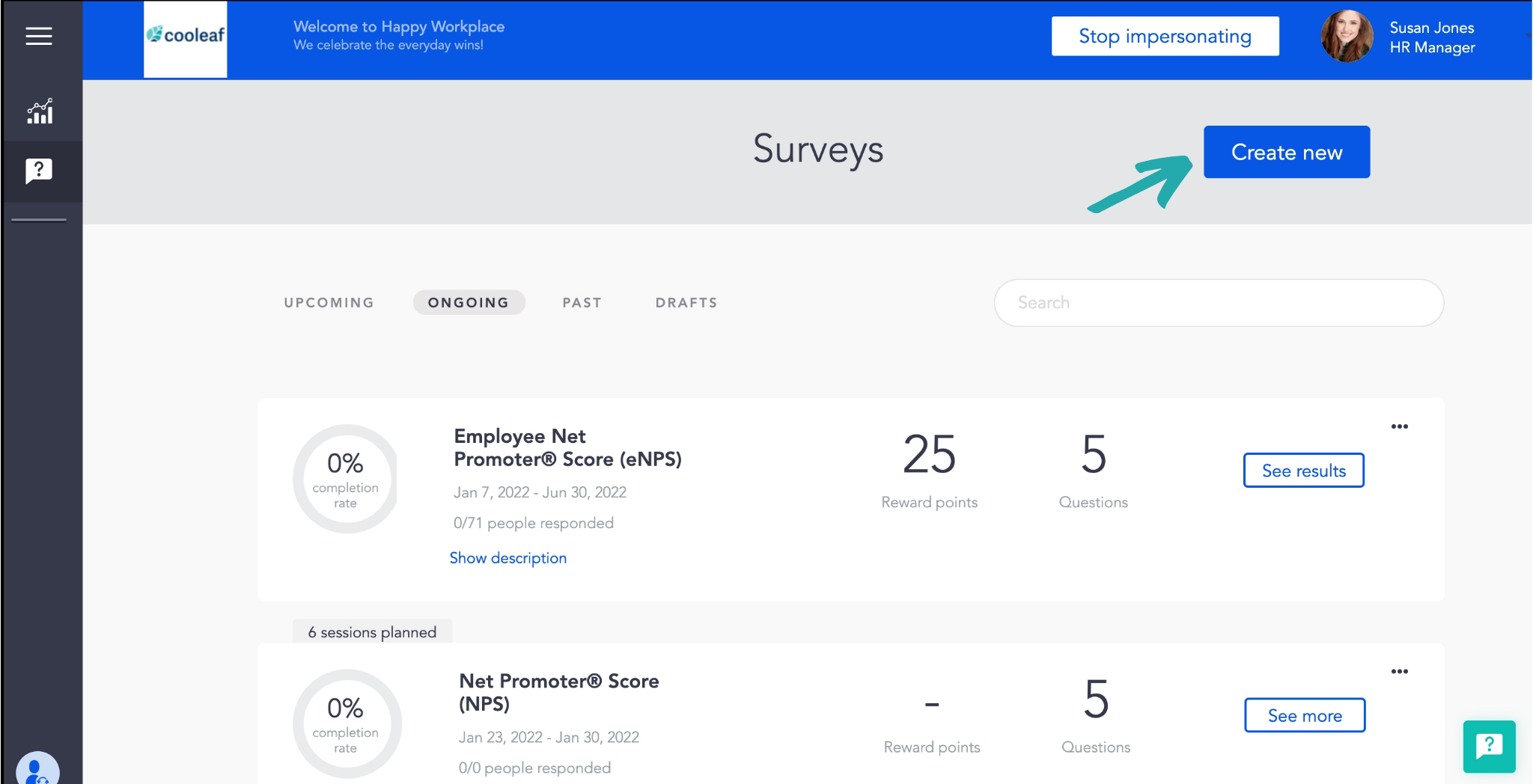 Select the Net Promoter Score (NPS) template.
Please edit the 'Description' to fit your organization's needs.
Next, you will see the questions that are templated. You can edit them to best fit your organization's need. You can rearrange the questions, or delete a question.
Select your settings by choosing:
Who the survey will target
Survey start and end date
Whether it is reoccurring
Add reward points for the survey
Add survey instructions
Publish the survey immediately, or save the survey as a draft to be published at a later date.
You can search for your survey within the drafts and click edit when you are ready to publish.
NPS Survey Results
You can view survey results by clicking on your 'Past' surveys, then click the 'See results' button next to the survey.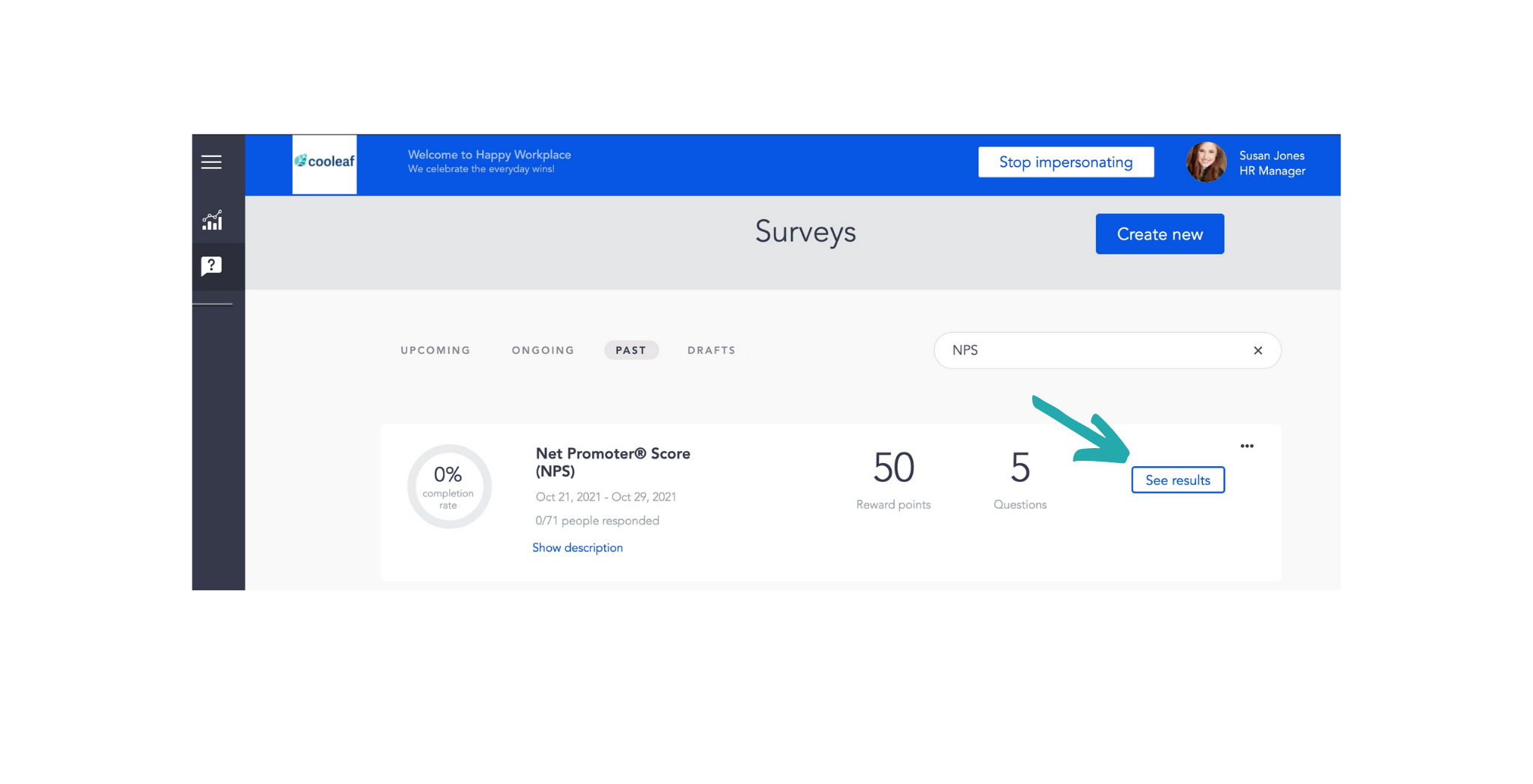 ---
---