My Digital Wallet - How do I redeem a Virtual or Physical Visa Gift Card?
Here is how to redeem a Visa gift card:
Click redeem on the Virtual Prepaid Card in Cooleaf. This will open the 'Shipping information' form.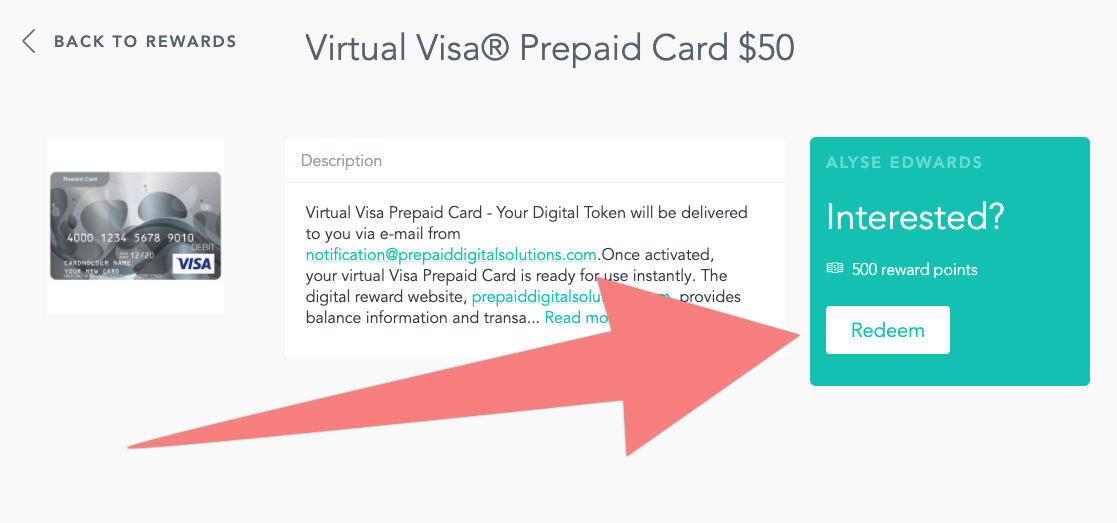 Fill out the 'Shipping information' form, then click redeem: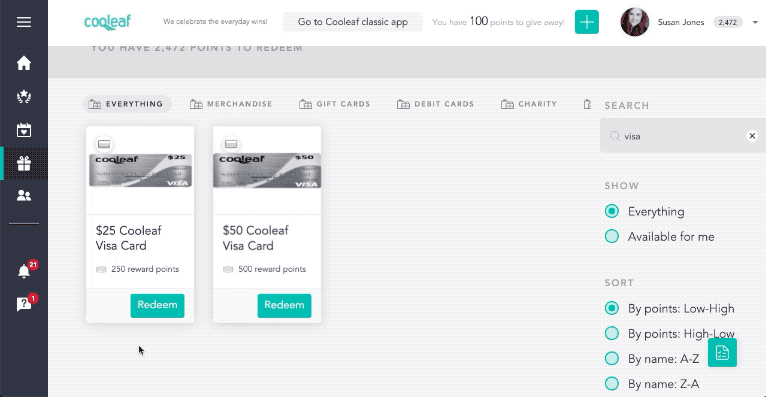 In a few minutes after redeeming, you will receive an email with the subject line "You've received your reward". Click on the link inside the email to access your card.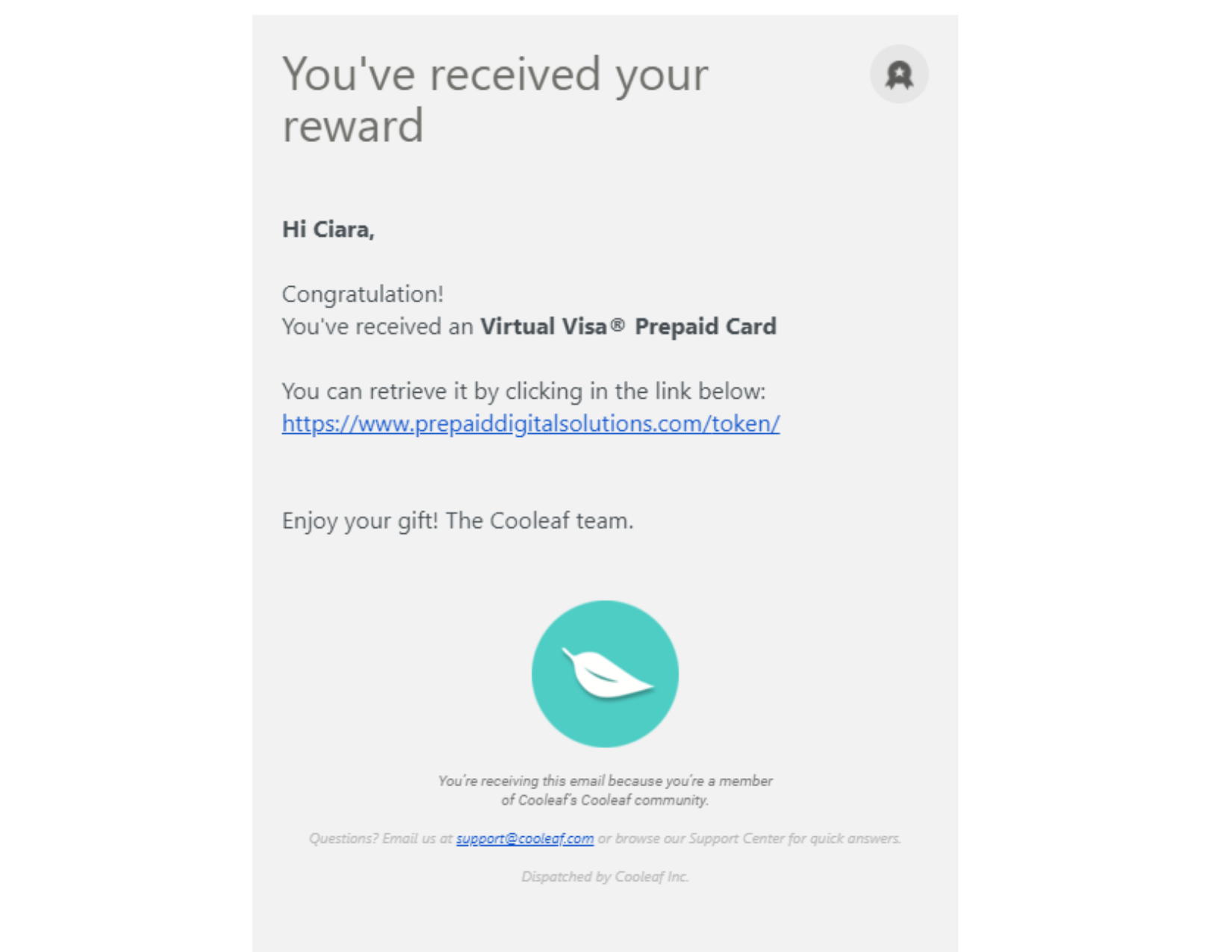 If you do not recieve an email within an hour, please check your Junk/Spam mail and email support@cooleaf.com for assistance.
You will see a page called "Welcome to My Digital Wallet".
If you get multiple Prepaid Digital Tokens, you're able to create a password-protected Digital Wallet, where you can see all your cards in one place including card details, mail dates, balances, PINs, spend history, and more. We recommend setting this up, so that all of your information is housed in one place and easy to manage.
To redeem a Virtual VISA Card, select the first option. If you'd like to receive a Physical VISA Card, click the second reward option.
In order to request a physical card, there is a $5 fee. So if you redeem a $50 card, it will be mailed to you with $45 on the card.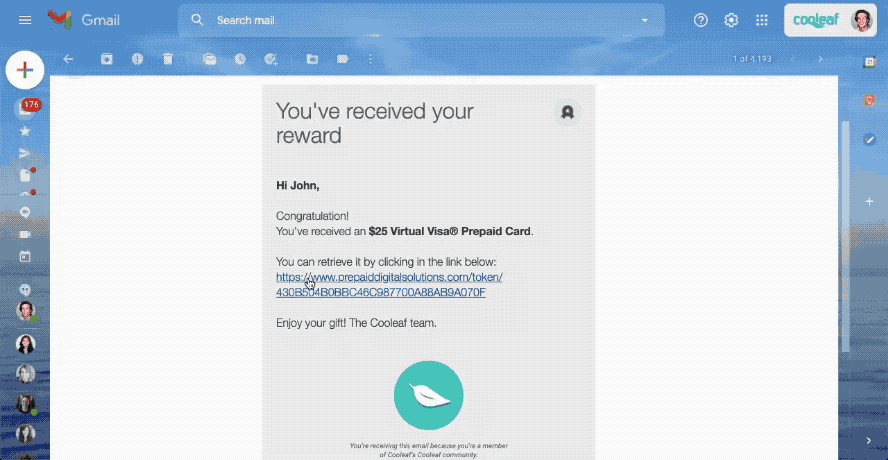 You will be asked to fill out another shipping form (Sorry for the redundant process!) After you fill out the form, please click 'Confirm'.
Please make sure all of this info is correct! It can take a while for us to get through to support to update any incorrectly entered info from this form.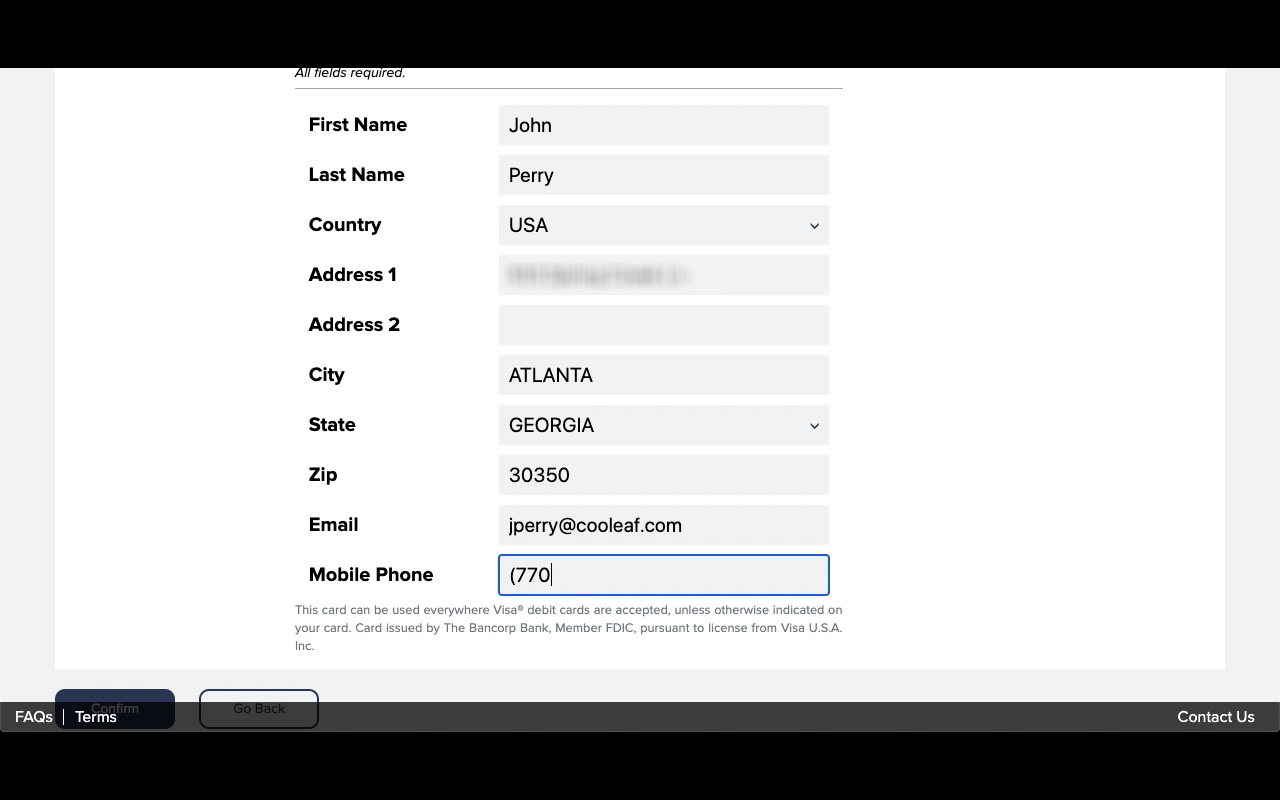 The card will be mailed to you within 7-10 business days.
Cooleaf does not have access to your card information, after an account has been created with My Digital Wallet. If you need assistance with My Digital Wallet, please click the 'Contact Us' button at the top right of the card information page, or call them at +1 (877) 325-8444.
---
---