What is an Award?
Great work deserves to be recognized, and Cooleaf Awards are a special way to celebrate employee achievements. Awards are given to team members for going above and beyond, reaching a milestone, or demonstrating core values.
There are many types of awards:
Birthday awards
Work anniversary awards
Core value awards
Learning & development awards
System-integrated awards
To see the awards you're eligible to receive, click Awards in the left menu bar. This will bring you to the Awards page: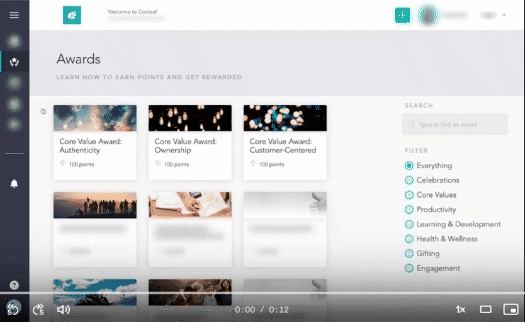 Click on any award to go to the individual award page to learn more about it.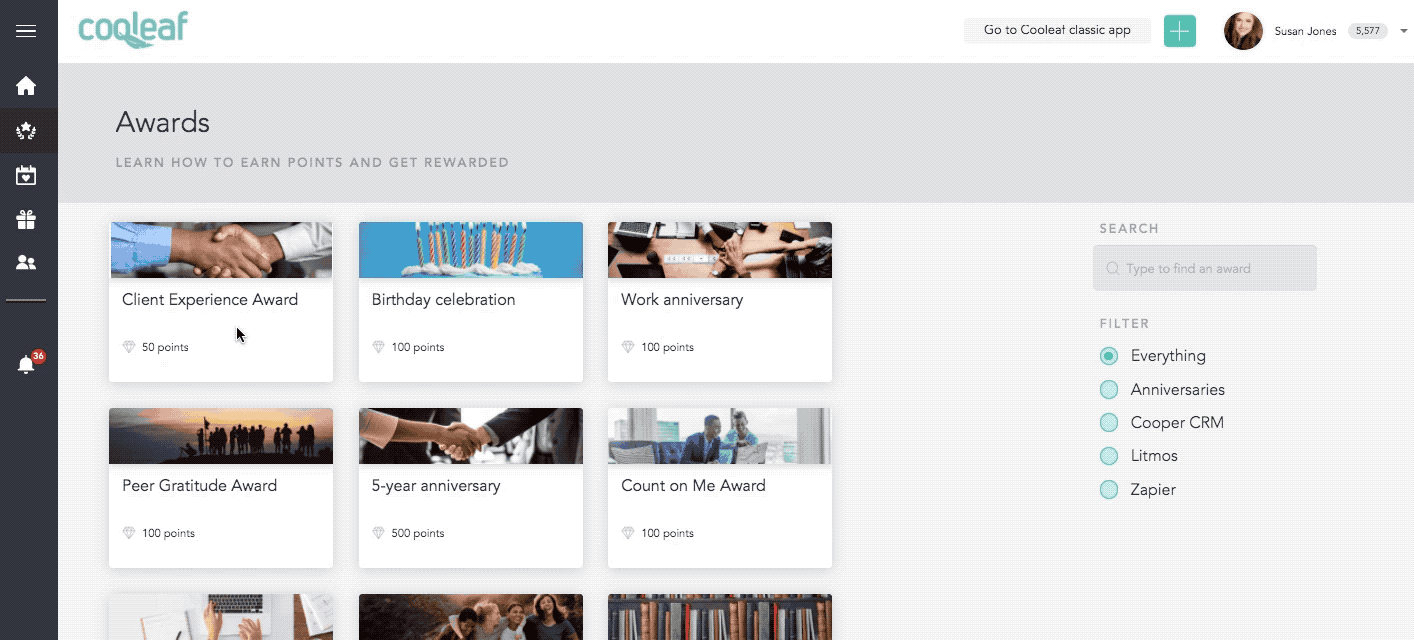 On the individual award page, you'll see a list of all the recognitions for this award. Use the calendar on the right-hand side to filter the dates for a specific time period.
On the right-hand side of the award page, you'll see the Award stats. The top box shows the number of points you've earned through this award, and the bottom box shows the top award recipients.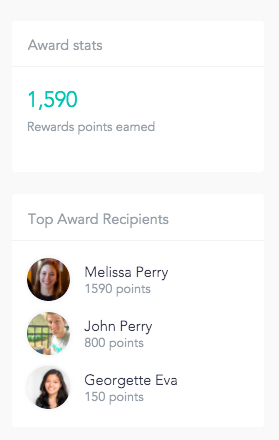 Only those with Local Admins, Managers, Admins, or HR Admins access on the Cooleaf platform can give Awards. If you hold one of these roles and do not have access, please connect with your Cooleaf Admin as there could be additional access needed to specific Awards. There may be some cases where a User could Award an Award. Please contact your Cooleaf Admin for additional training if you believe you should have this access.
---
---