Password and Login Support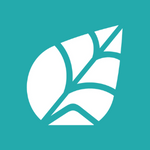 Updated by Cooleaf Support Team
Passwords, passwords, passwords 🙄 We know the importance of securing our accounts with passwords (and protecting those precious Cooleaf points and rewards!), but sometimes they can be a real pain 😫 In this article, we will cover changing your Cooleaf password with a web browser or mobile app and what to do if you forget your password. We've also included some helpful troubleshooting tips!
Some organizations use a Single Sign-On (SSO) system. If your organization uses an SSO, you will need to contact your IT department for password support. Cooleaf does not manage your SSO password.
Changing your password (web browser)
Uh oh, can't login? Account hacked? No worries! We've got you covered. Let's change that password!
Navigate to your personal details page by clicking the dropdown menu on the top right corner. You can access this dropdown from any cooleaf page.

On the left side of your personal details page, you will see a section labeled User Details. Scroll down to the password box.

Hover your mouse over the words click to change your password until that area turns gray and the pencil symbol appears. Click anywhere in the gray box and the change password screen will open. (Admins are not able to change your Cooleaf Password. You must use the forgot password feature when logging in if you do not know your password.)

Type your new password in the gray boxes. Select Change Password. Viola! You have a ✨brand new✨ password!
Changing your password (mobile app)
To change your password with the mobile app, tap on your profile picture in the top lefthand corner of the screen.

A sidebar will open up on the left. Under your profile photo (which looks fabulous, by the way 🤩) select view profile.

Scroll down to the bottom of the user details box. Tap Click to change your password.

Make sure you are in the personal details section and not the reward history section by selecting Personal Details under your profile picture.

The change password screen will appear. Type your new password in each box and tap Change password. You did it!
Forgot Password (web and mobile)
Did you forget your anniversary date, mother's maiden name, or which pet is your favorite? That's okay! You can reset your password from the login page!
Click here to go to the cooleaf login page.

Mobile: to access the login page you will need to logout of the app.
1. tap your profile picture in the top left corner.
2. select settings
3. scroll all the way to the bottom of the screen and select log out.

Enter the email associated with your account.

If you're not sure which email address is associate with your Cooleaf account, you can either reach out to your HR team, local Cooleaf admin, or email support@cooleaf.com. Please provide your name, organization, and possible email addresses. The more information you provide, the easier is it for us to locate your account.

Tap NEXT. Don't skip this step! The forgot password button only shows up on the second screen.

Select Forgot Password above the Login button

A link will be sent to the email associated with your account to create a new password. Success!
Troubleshooting
If you're having trouble logging into your account, here are some helpful troubleshooting steps to try before resetting your password.
Single Sign-On: Confirm you can log into another software or system your organization may be using with your SSO login. This could be something like a process system or your email account. If you can not access those pages via your SSO login, please contact your IT team.
Double-check all the spelling in your email and password to confirm it is correct. It might be that you've accidentally entered the wrong email address or you've left in additional characters. (Ex. email@Cooleaf.com and not email@Coollleaf.com)
Make sure you are using the email address that is tied to your Cooleaf Account and not an alias email address (Ex. Email: John.cooleaf.123@cooleaf.com Alias: John@cooleaf.com)
Try logging in from an incognito web browser window or another web browser
Clear your web browser cookies and cache and attempt to log in again
Mobile App: disconnect from WiFi when attempting to login to ensure it's not an internet connectivity issue.
If you are still having trouble with your password, contact support@cooleaf.com
Give us feedback to help us improve! Rate this Article