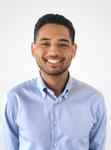 Updated by Bryan Wells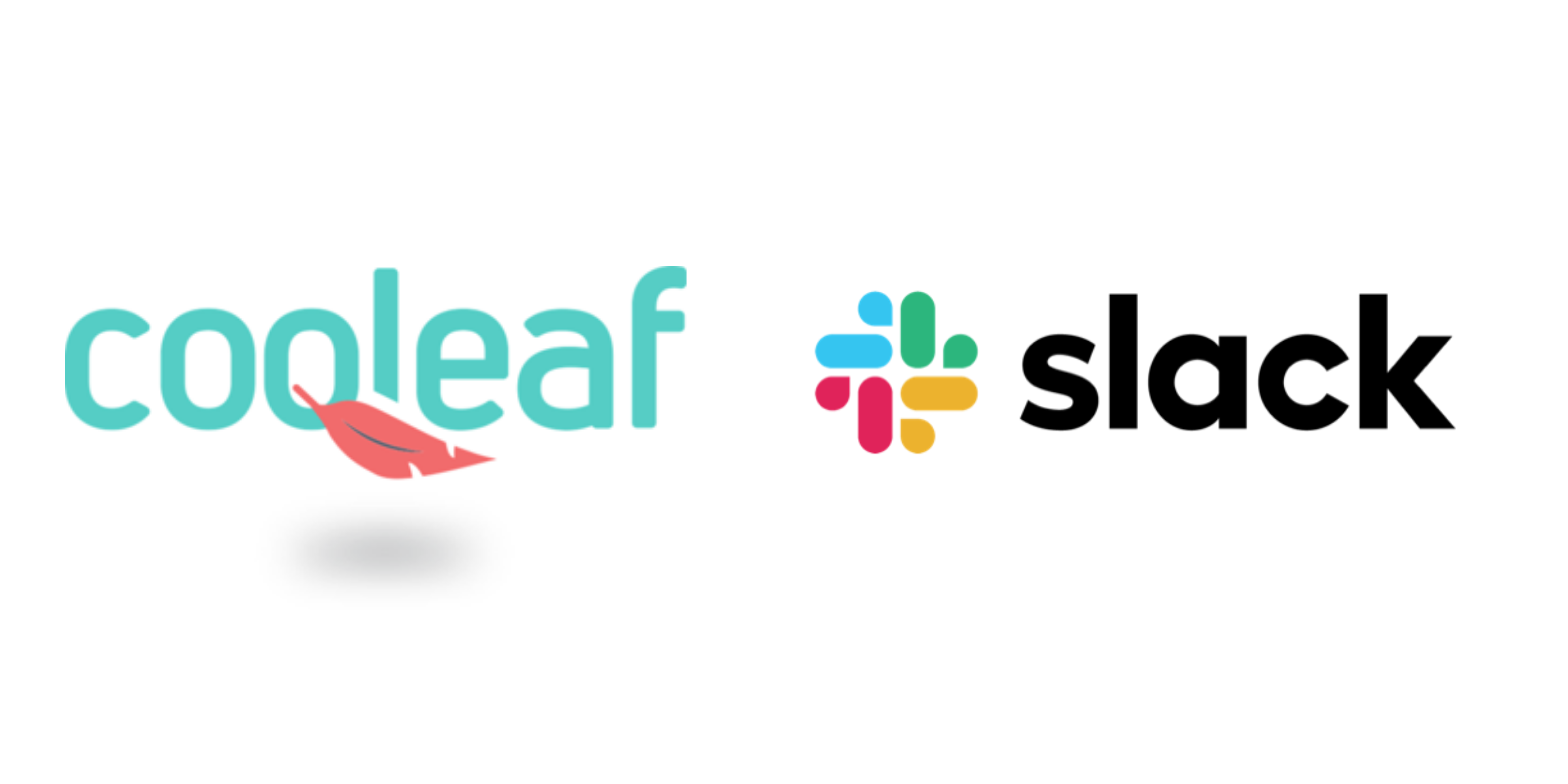 Cooleaf has a Slack app! We recognize that offering recognition in real time is critical to producing meaningful experiences. So, whether you're in a channel or a direct message, you can stay connected with our platform and offer recognition without leaving the Slack app.
---
Type Cooleaf's slash command
Start by entering the Cooleaf slash command in your chat-box.
Note:
Slash commands are created by your Slack API administrator

*Contact
Cooleaf Support
or your Slack administrator if you're unsure of the Cooleaf slash command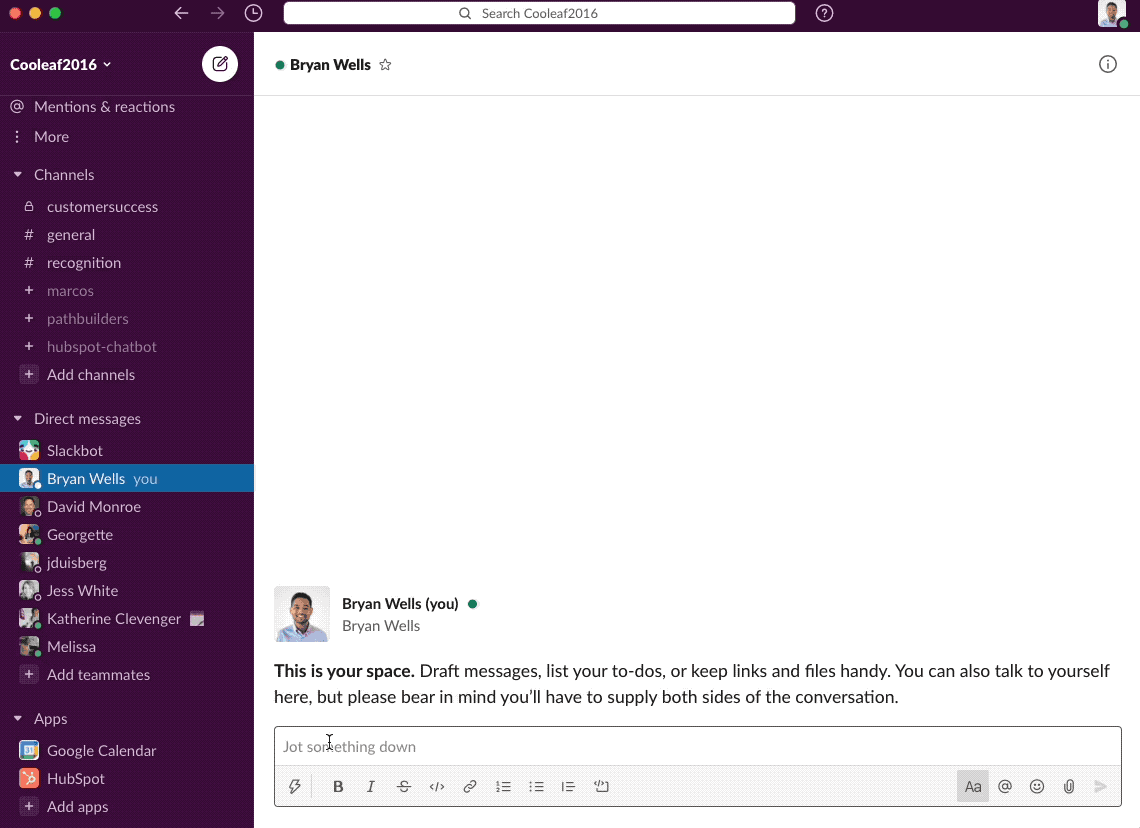 ---
Find the person you'd like to recognize
In the chat-box, start by mentioning the name of the person you'd like to recognize. You can also search for a team like @sales or @marketing.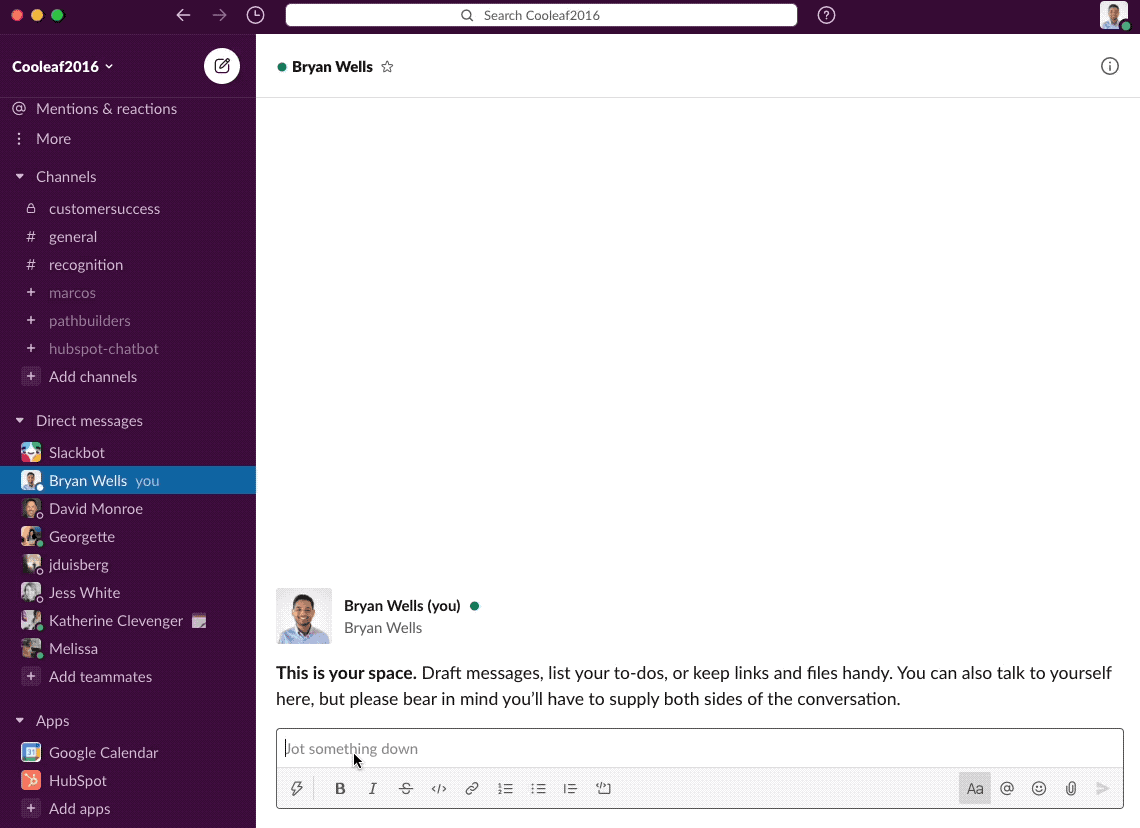 ---
Add a description
Next, tell us why this person is awesome! Be as specific as possible. You can also include emojis, pictures, or attach a file.
Get creative with your post! Use Slack's lightning bolt icon (shortcuts) to connect a GIF library.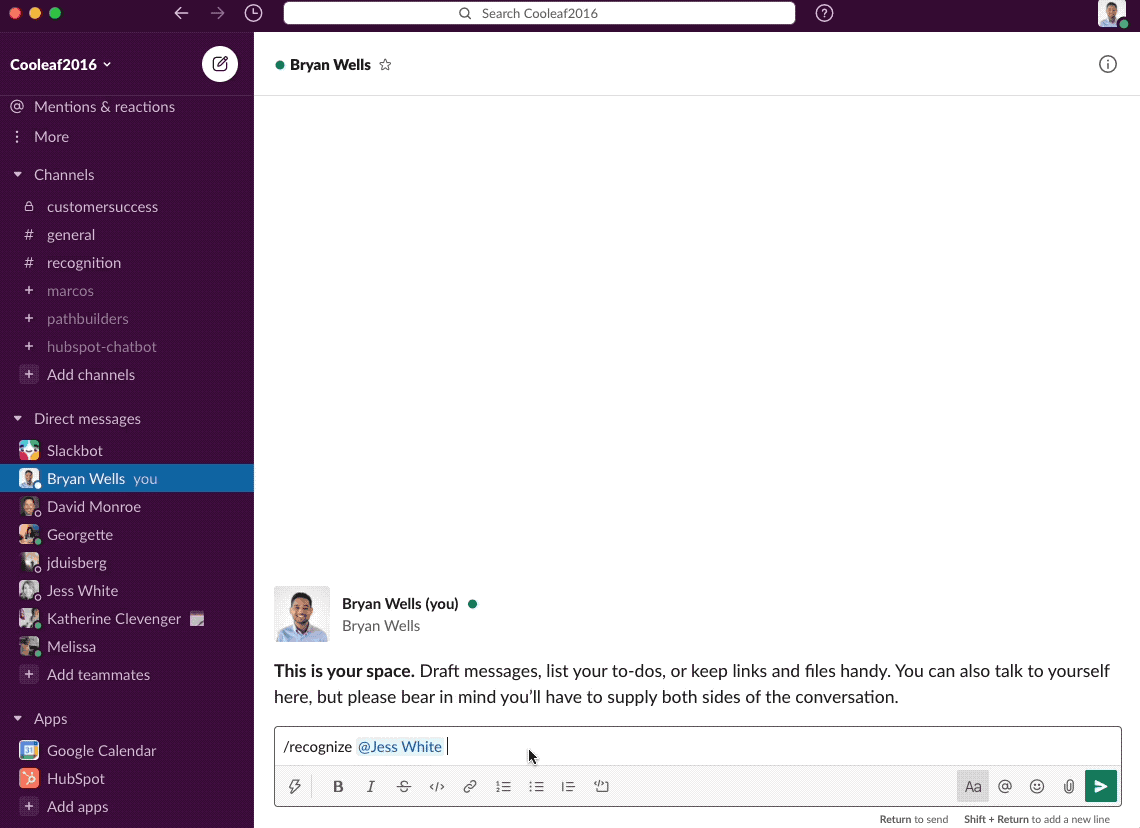 ---
Add a tag
Pick a tag. Tags usually match your organization's core values. A tag is required for every recognition.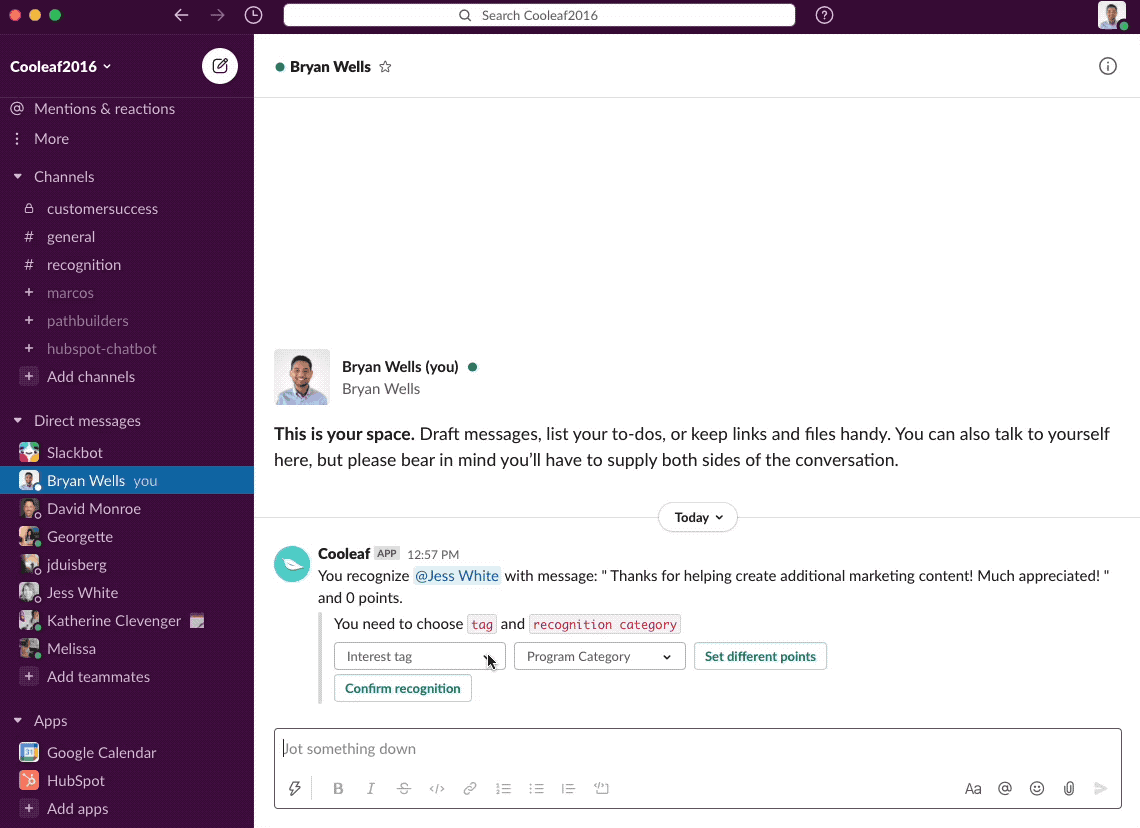 If you're a Cooleaf admin or a manager with direct reports (local admin), you will see additional options: program category (awards) and points. Choose from the program category to add an award to your recognition. If there are points associated with this award, the points will automatically populate in the "add points" field.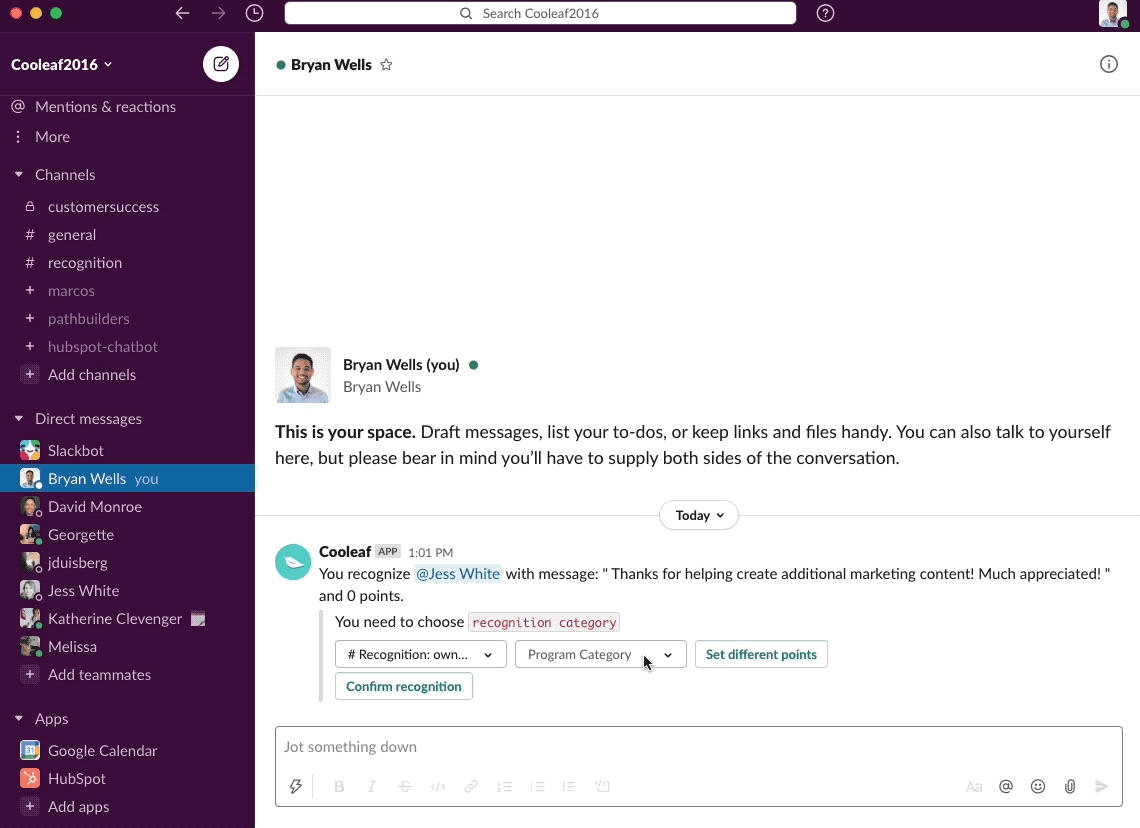 ---
Or set reward points manually (admin & local admin only). Click 'Set different points' to manually enter the desired point amount for your recognition.
Optional choice: If you want to award points separate from the standard point allotment for an award.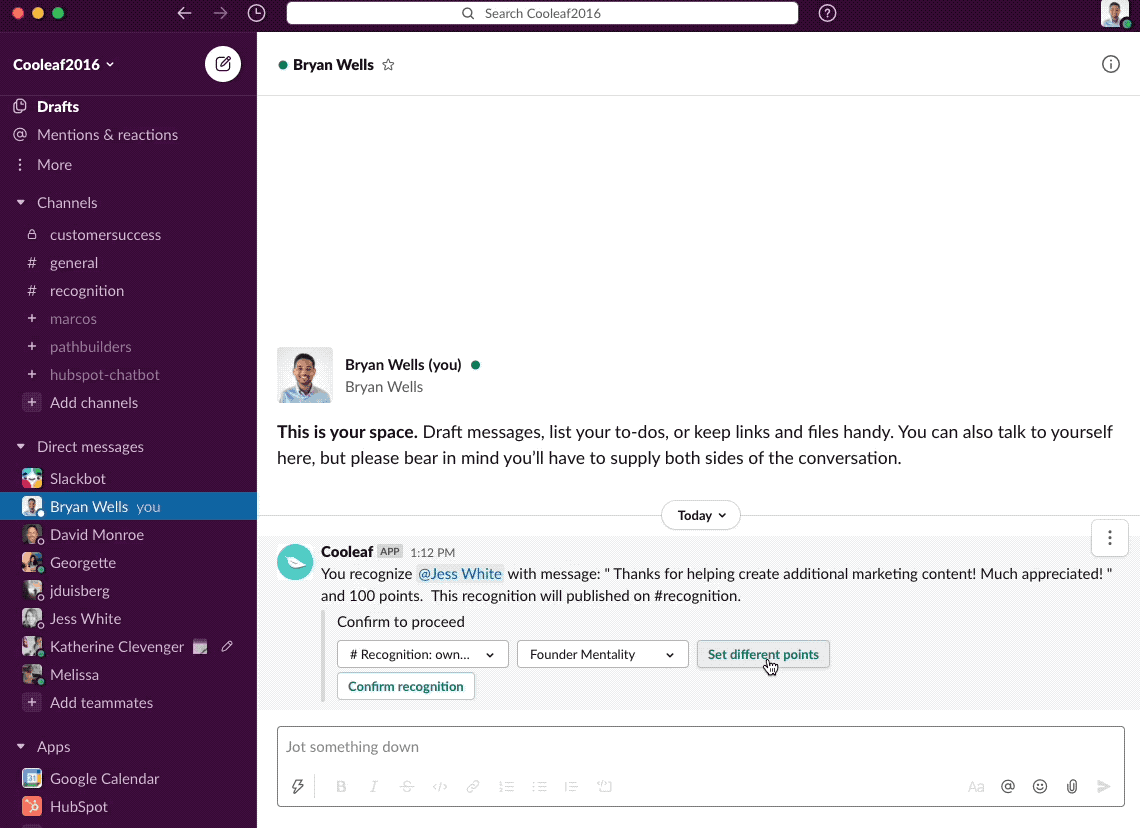 Note: Only users with admin & local admin level account status can add/edit points associated with a recognition
Click 'Confirm Recognition!'
Your post will be pushed through the company Slack channel as well as Cooleaf's User Panel page (homepage). The person or group of people will instantly receive an email notifying them that they've been recognized.
Give us feedback to help us improve! Rate this Article