Manage Groups (Admin)
Use the Groups page in Manage view to create and manage Cooleaf groups.

Understanding Groups
A group is a place for people in your organization with similar interests and goals to gather together and share ideas. Whether you're collaborating on a project or coordinating community service projects, groups are a great way to communicate with like-minded colleagues. Read more about how users join and participate in groups here.
How do I create a group?
From the Groups page, click the blue button that says Create new.

Next, name your group and write a short description summing up what the group is all about. You can also change the group picture to one of our picture templates or upload your own picture.
The group picture should have the dimensions of at least a 1600 pixel width and a 400 pixel height.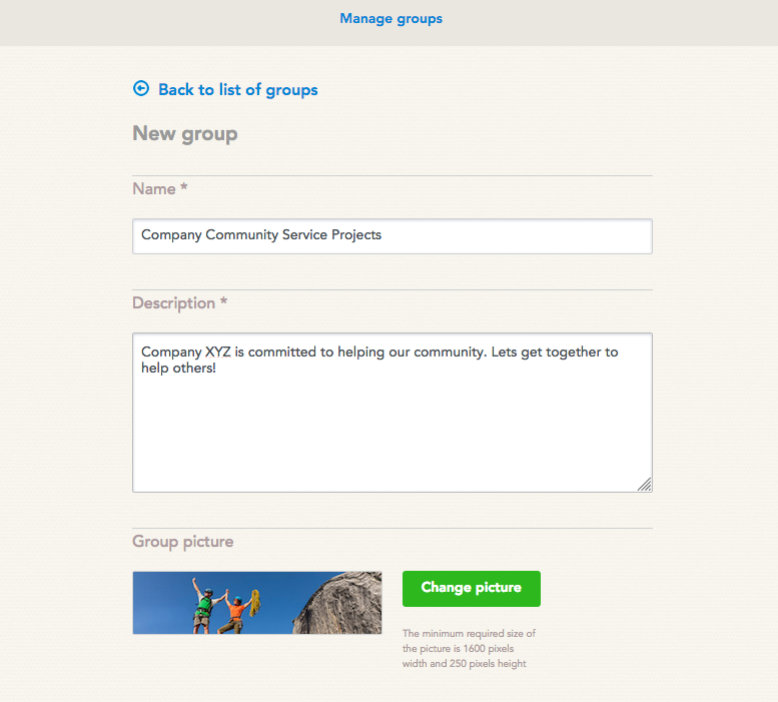 Under Group properties, label your group with your organization's relevant tags.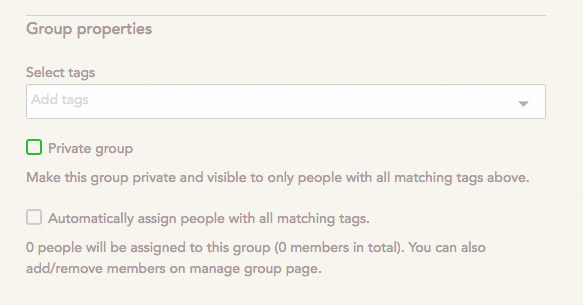 Next, decide if this is a public group or a private group.
A public group is open to any user in your organization.
A private group is only open to certain users in your organization. The group leader of a private group determines who will be added to the group. In order to join a private group, the user's structure tags must match the group's required structure tags.
How can I add or remove group members?
To add or remove group members, go to the Groups page in the Cooleaf dashboard and click on the Manage members button.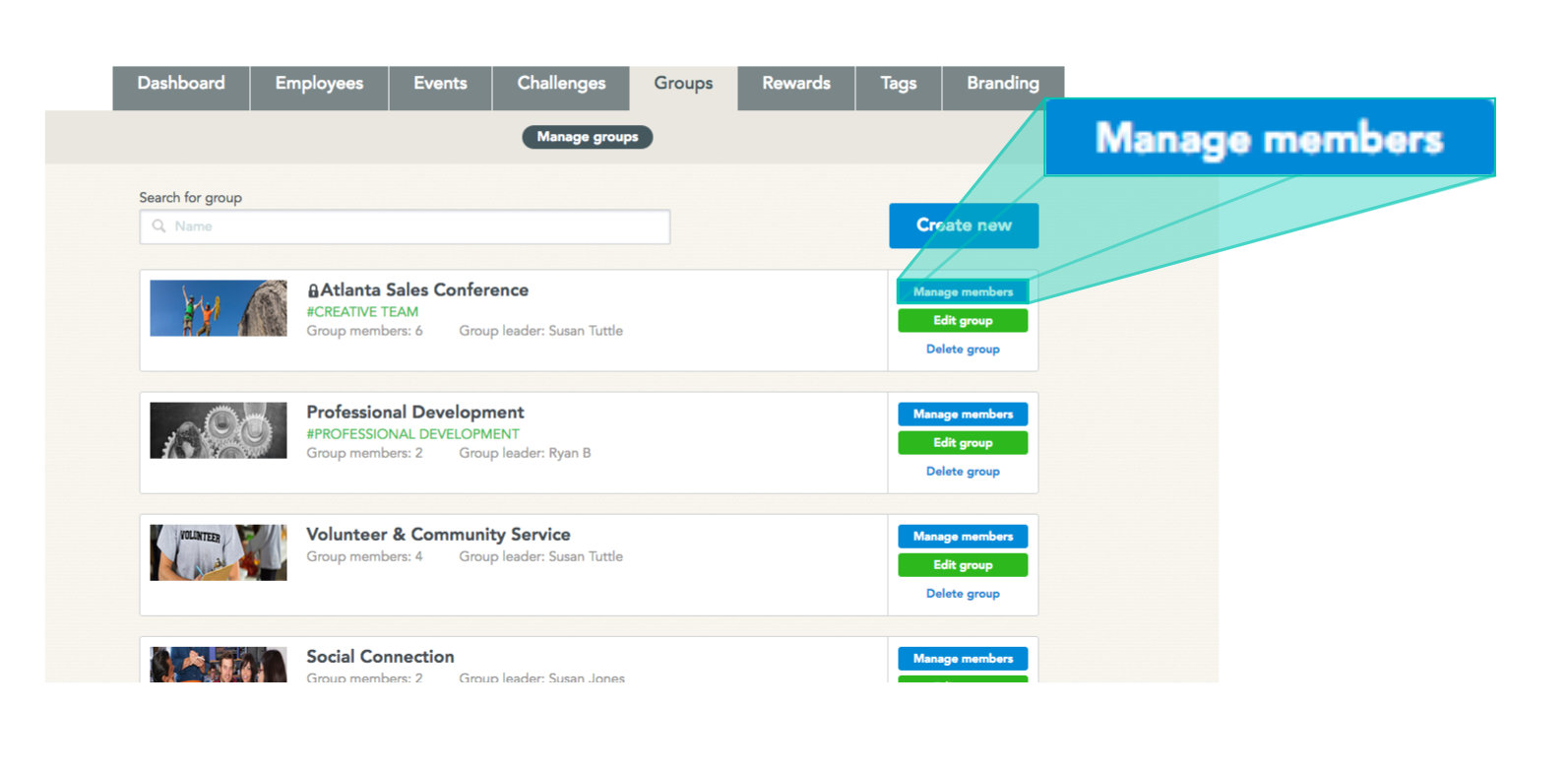 In the pop-up window, add or remove group members, then click 'Save'.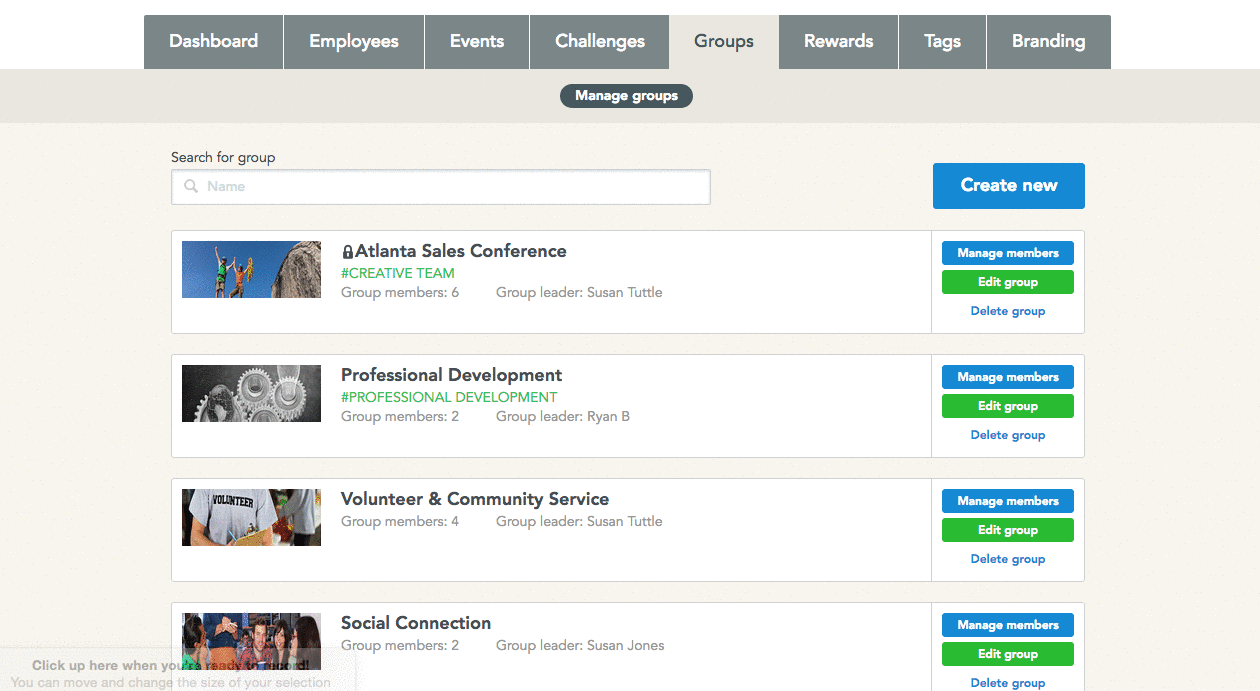 How do I edit or delete a group?
To edit a group, go to the Groups page in the Cooleaf dashboard and click on the Edit group button.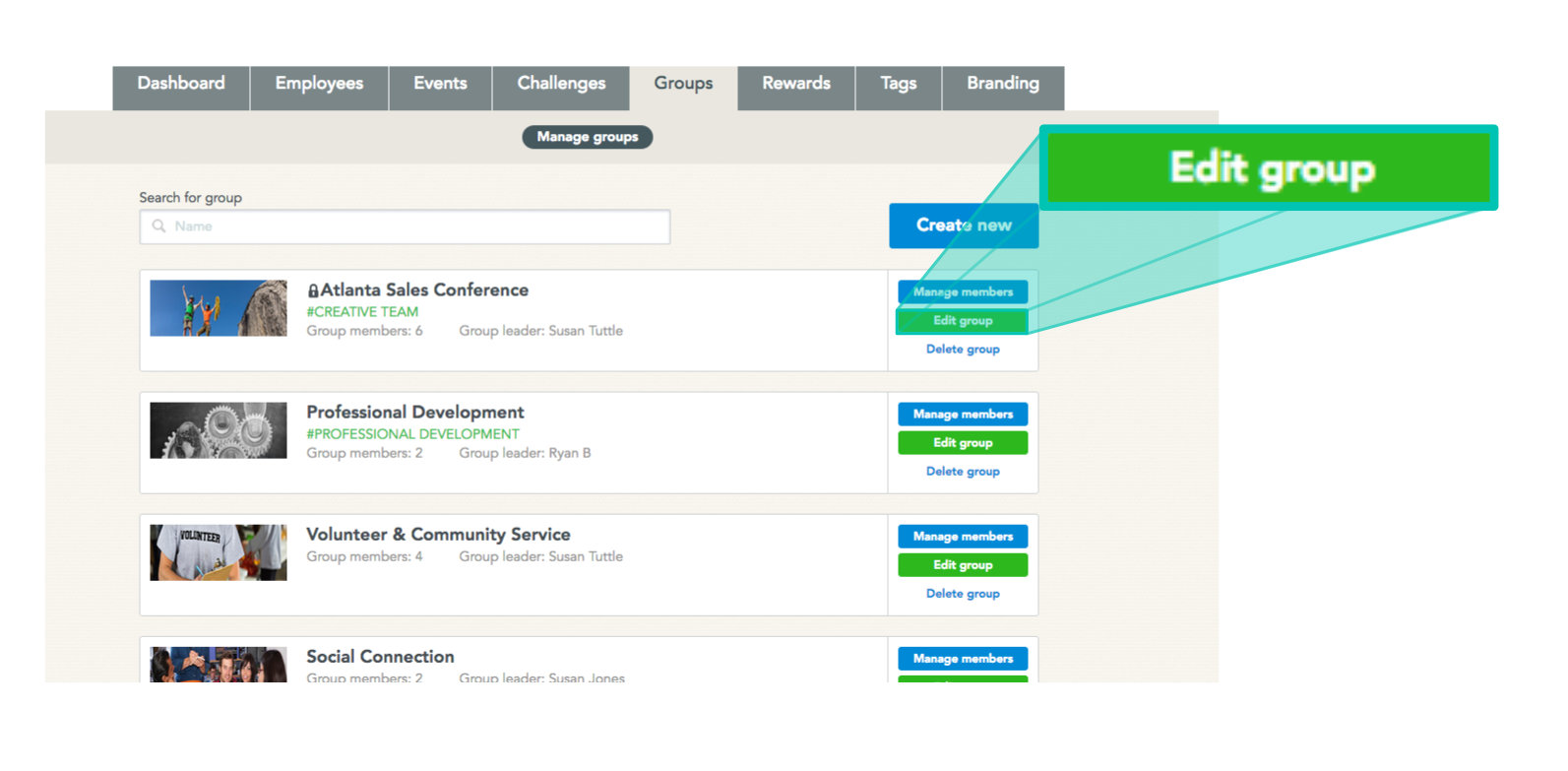 To delete a group, go to the Groups page in the Cooleaf dashboard and click on the Delete group button.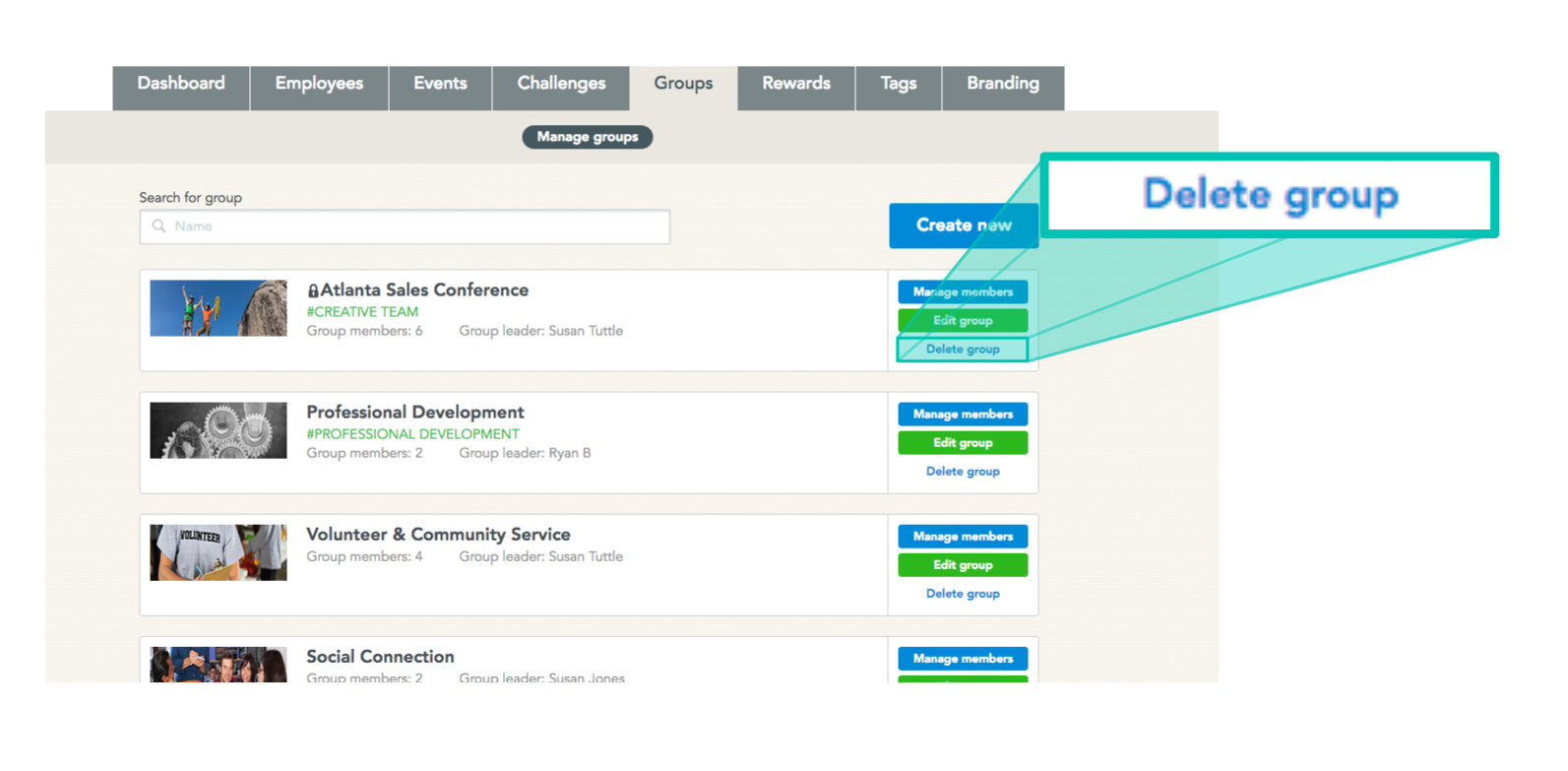 How do I create challenges or events for my group?
When creating a challenge or an event, you will have the option to set who the event/challenge is targeted for.
To create an event or challenge for your group, under 'Targeted for', select 'Group'.
Then, choose your group from the dropdown list.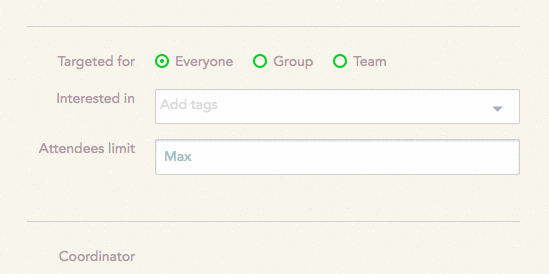 You can also select multiple groups if you would like the event or challenge to appear in more than one group.
Your event or challenge will then be posted on the group page, and group members will receive an email notification about the new event/challenge. Only members of this group will be notified about the new event or challenge.
---
---