How can I change my password?
How can I change my password? (Web App)
On the Personal Details page, you will see a section on the left-hand side with User Details. Scroll down to see the 'Password' section and click the greyed out area that reads 'Click to Change Password'.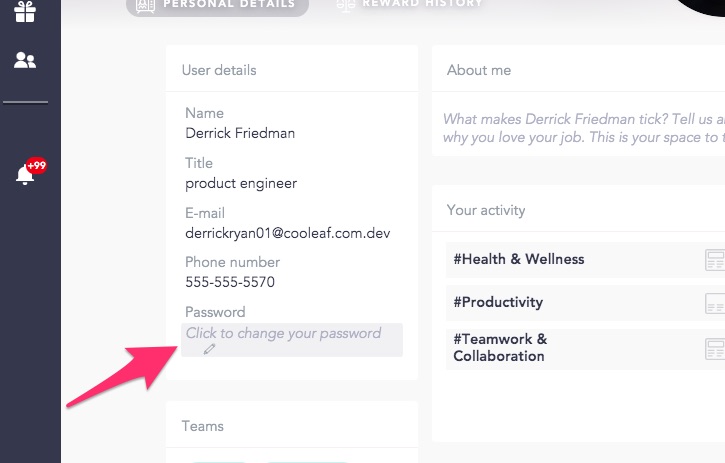 A new window will open up. Update your password, then click 'Change Password':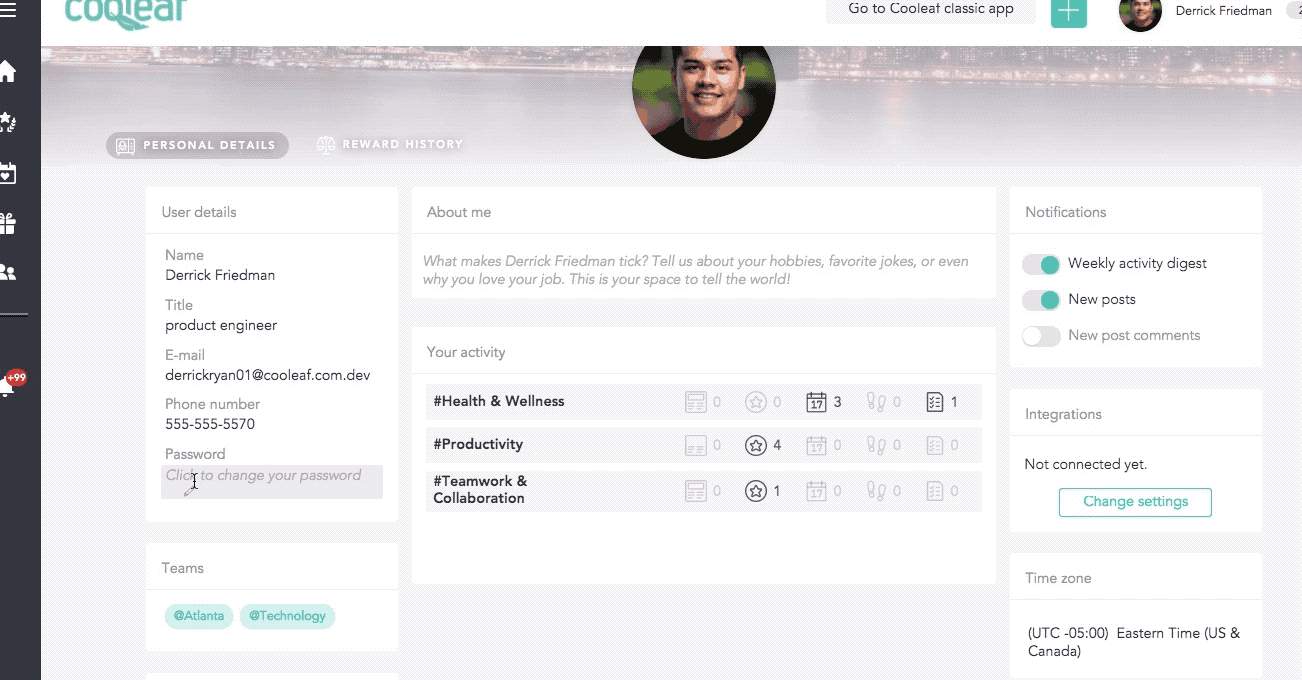 How can I change my password? (Mobile App)
Click 'View Profile' on the left navigation page, then under personal details, scroll down to 'Password'. There you can click to update password.
I forgot my password. How do I reset it?
If you forgot your Cooleaf password, you can reset it easily by going to the log-in page.
Hit 'Forgot password?' and it will redirect you to a page 'Forgotten password?' page. Type in your email associated with your account and we will automatically send an email to that inbox to reset your password.
---
---