How do I add a new reward option? (Admin)
How do I add a new reward option? (Admin)
Users earn Cooleaf reward points for activities like participating in a virtual challenge or attending an event. These reward points can be redeemed for rewards such as eGift Cards, merchandise, paid days off, or charity donations.
Cooleaf offers a wide range of eGift Card options in the Rewards Catalog. If you'd like to add your own reward option (such as PTO or lunch with an executive!) you can add a custom reward to the catalog by following the instructions below.
We can also fulfill branded merchandise like hats, bags, and sweatshirts with your company logo!
Ask us how.
To access the Admin Panel, click the 'Manage' button above the navigation bar.

Click on the 'Rewards' tab in the Admin Panel.

Below the menu bar, click 'Rewards Catalog.'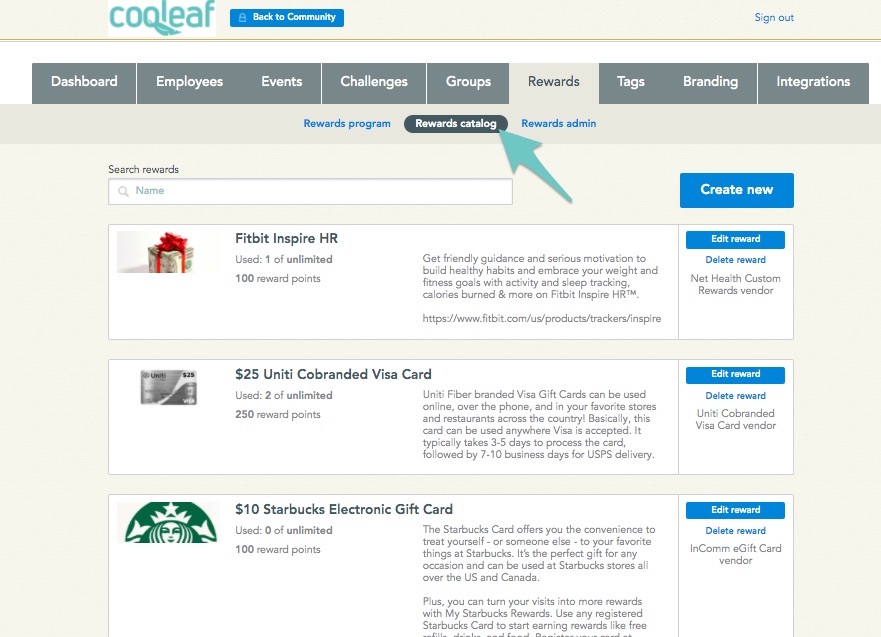 On the 'Rewards catalog' page, click the blue button that says 'Create new'.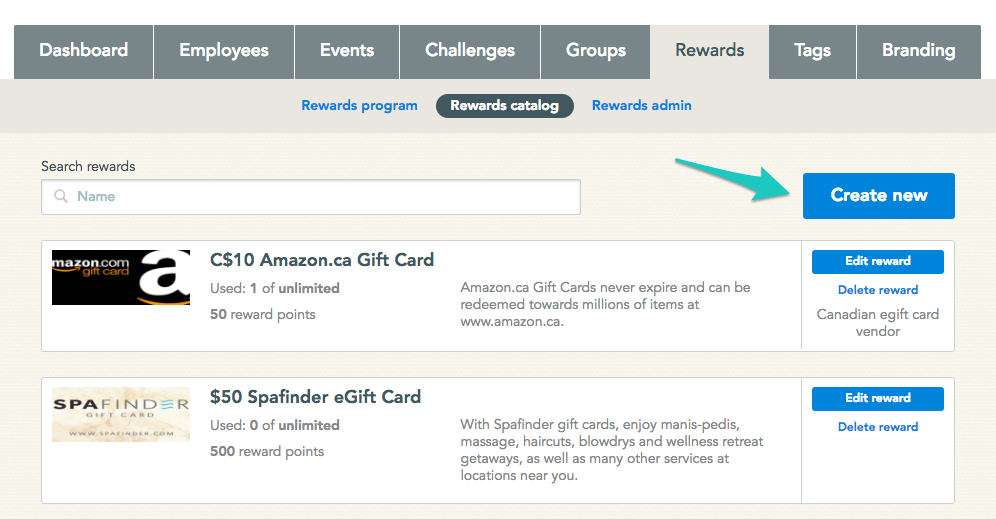 Choose a picture or upload your own

Under 'Name,' enter the name of this reward.
Under 'Description,' enter a description for this reward.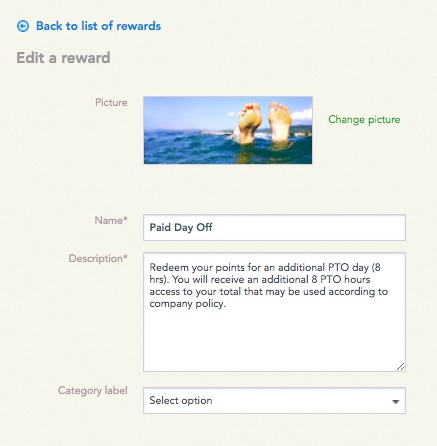 Select the category label: Custom Rewards.
Optional: If this reward will only be available for a limited time, you can add a 'Due date' for the reward. You can also set a reward's availability, or select 'Unlimited' if there is an unlimited quantity.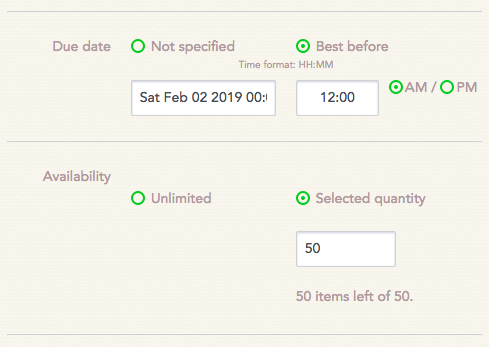 Determine how many points this reward will cost. For most organizations, the ratio of points to dollars is 10-1 (a $25 eGiftCard is worth 250 reward points).

Decide who will be able to redeem this reward. Most rewards are targeted for the whole company, but you can also create private rewards only available to certain teams.

Click 'Create Reward'! Your new reward will automatically be added to your organization's Rewards Catalog!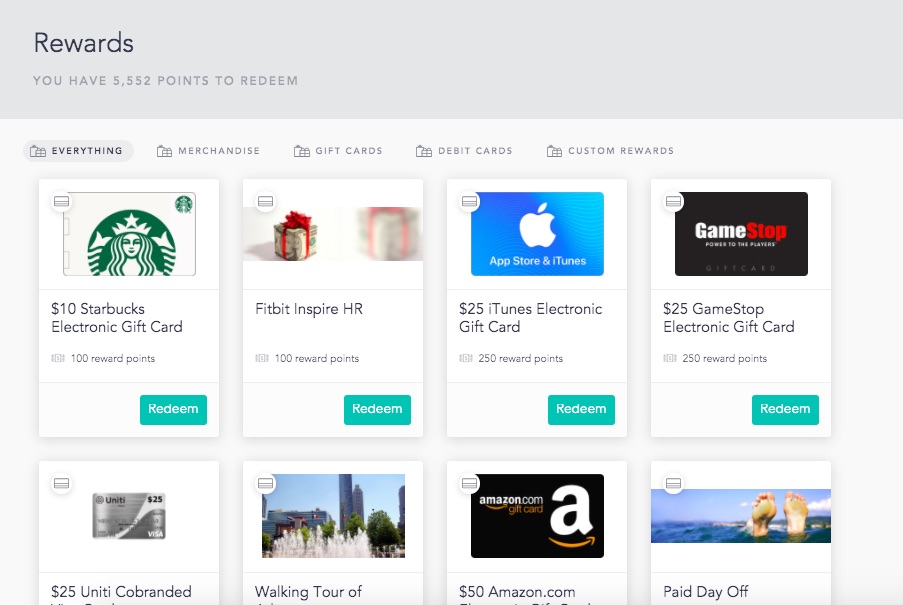 How will I know when someone redeems a custom reward?
Since custom rewards are managed by your team (not by Cooleaf), you'll need to decide who fulfills these rewards. Next, you can make sure that this individual is signed up to receive reward notifications.
To turn on new reward notifications, go to the Admin Panel and click Rewards -> Rewards Admin. Here, you can select who should receive notifications for new rewards.
To turn on or off reward notifications, simply check the box next to their name.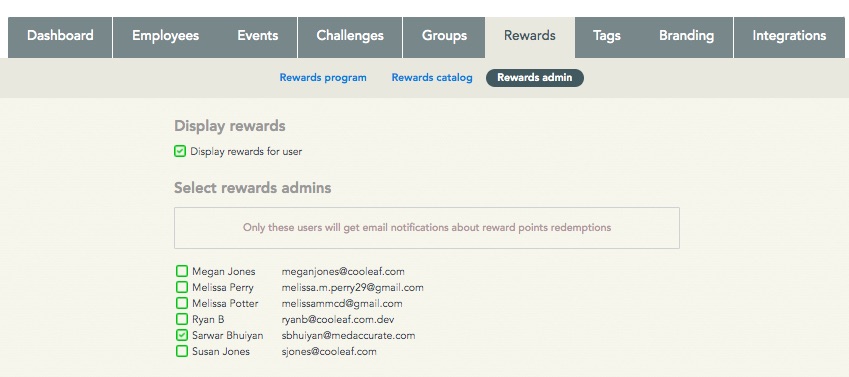 ---
---